Top picks for new money for 2023
We had our office Christmas party at The Karma Lounge recently. Rob Bisbicis couldn't make it but Veronika Moore (marketing) and David Martin (compliance) were present.  Steve Nyvik was also there. We talked about a lot of things, but just like last year, we talked about what each one one of us is buying for 2023 and beyond.
Veronika Moore (Marketing – not a registered adviser)
Just like last year, I am still building a core position in equities. Adrian and Constantine have told me over the years that there is almost nothing better for a core portfolio position than an investment in the S&P500 Index. Exactly like last year, I'm investing in 90% S&P500, using the lowest cost Canadian domiciled fund that I can find, RBC US Index Fund, (FUNDSERV:RBF5737). Just like last year, I am also investing a small portion in a pharmaceutical company, Biomarin Pharmaceutical Inc. (NASDAQ:BMRN). They have  drugs that aid with rare diseases including PKU, which is something I know a lot about.
David Martin (Compliance – not a registered adviser)
S&P500 through ETFs like the Vanguard S&P500 ETF, (TSX:VFV). Large cap US stocks. With a recession coming likely in 2023, a very good place to invest should be large capitalization US / global equities, like the ones included in the S&P500 Index.  If we do get  a recession large cap stocks should fare better than small cap stocks. The US stock market should also do better than the Canadian market as it is better diversified and less economically sensitive than the Canadian market. As always, there is nothing better for a core general investment position than an investment in the S&P500 Index.
Rob Bisbicis (Associate Portfolio Manager)
Exactly the same as last year: My top picks are Apple (NASDAQ:AAPL), Microsoft (NASDAQ:MSFT), Alphabet (NASDAQ:GOOGL), Amazon (NASDAQ:AMZN) and Meta (NYSE:META). I call these the Fantastic Five.  They are big part of the S&P500 Index and every investor that buys the index through a mutual fund and ETF ends up buying these stocks.  The Fantastic Five are amongst the best businesses we have ever seen in history!  They also have massive balance sheets and lots of cash. They are not the tech businesses of the .com bubble.
It's obviously been a hard year for the five companies I chose last year for the stock price.  In my opinion, nothing has fundamentally changed on any of these businesses.  The share price has come down as a result of the interest rate environment, but that repricing has happened and when earnings continue to produce strong results, the share prices should recover.
Additionally, these five companies will benefit from a declining rate environment as soon as the Federal Reserve pivots. These five companies all faced currency headwinds from a strong USD.  As the USD reverts to a more normal relationship with other currencies, the five companies will have a currency tailwind that will produce even stronger financial performance. For investors with money already invested, it would be a mistake to sell at these prices.  For investors with new money, there appears to be a strong buying opportunity given the multiple compression that has occurred.
Steve Nyvik (Senior Portfolio Manager)
My top pick for is a preferred share, PS Business Parks 5.25% Cum Preferred Series X (TSX:PSB.PR.X), which pays a fixed dividend of $1.3125 resulting in a dividend yield of  8.4%.  This preferred share is from Blackstone Realty, the largest commercial real estate manager in the world. You are paid to wait very nicely and when interest rates start to decline you have an opportunity for capital gains as the price should go up towards its $25 par value.
My next pick is a combination of 3 Canadian oil and gas stocks.
Cenovus Energy Inc (TSX:CVE)
MEG Energy Corp (TSX:MEG)
Tamarack Valley Energy Ltd (TSX:TVE)
I believe oil prices will stay strong based onn falling global inventories (see: Global Oil Held in Inventory by KEPLR illustrating onshore and floating storage near bottom). Additionally, the US Strategic Petroleum Reserve is at a low that hasn't been seen since 1984. A lack of capital expenditures by energy companies to maintain production.
All three energy stocks listed above are generating very strong cashflows.  For example, Eric Nuttal, partner and senior portfolio manager of Ninepoint Partners, suggests that Cenovus could repay their outstanding debt in two years and then you have 24 years of oil in reserve which would allow them to materially buy back shares and/or increase dividends.  All three trade at P/Es of less than 6.0.
Constantine Lycos (Senior Portfolio Manager)
2022 was a tough year for most asset classes including stocks, bonds and real estate. Interest rates rose, valuations shrunk and asset prices came down. 2023 may be similar as a recession is almost inevitable. The yield curve is inverted, meaning short term rates are higher than long term rates. Over time such conditions result in reduced lending as banks tend to borrow on the short end of the curve and lend further out on the curve, like for 5 year terms.
Additionally, mortgage rates jumped a lot both in Canada and the US, increasing mortgage payments for those on variable rate mortgages and making new home purchases that much more expensive. Construction and renovation projects go on hold, etc, etc. Having said all that, the markets have priced in some probability of a recession so going forward asset prices may stop falling. We'll see.
My Top Three Picks
My first pick for 2023 is a stable large cap pharmaceutical company, Novartis (NYSE:NVS). People don't cut down on their prescription medications during recessions. The stock itself is fairly priced at about 3.2x book value but investors tend to move money to the health care sector from technology and economically sensitive sectors during such times. In any case this is a good stock to own for the long term regardless of economic environment.
My next pick is 3M (NYSE:MMM), the large conglomerate that makes thousands of innovative products, from protective equipment to building materials to office supplies. It's a very high quality company, very profitable and with a strong balance sheet. The price of the stock is good so it's a good time to buy it.
My last pick is one of my picks from last year, Tricon Residential (TSX:TCN). With the stock being down so much in 2022, most of the bad news is probably already priced into the stock. Rents are about about 20% compared to last year and the population in most of the areas that the rental properties are located at is growing. Sounds like a good time to be buying this stock.
Give Us a Call
So, if you have any questions please don't hesitate to give us a call. We can help you decide whether these or other investments are suitable for your already well-diversified portfolio. Thank you and have a happy and prosperous New Year!!!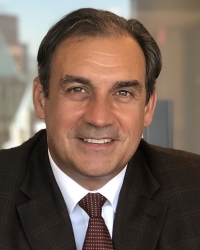 Latest posts by Constantine Lycos
(see all)