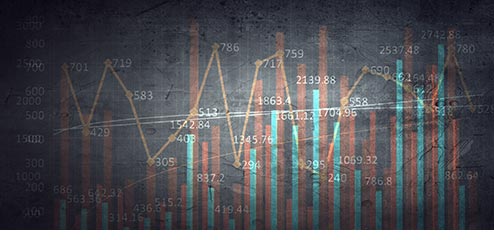 Our Services
Investment Management by Lycos Asset Management
Investment Management with a Fiduciary Responsibility
to our Clients
We are Portfolio Managers. Our licence is the highest attainable by investment professionals in Canada. It imposes the fiduciary duty standard which requires that we we have the highest level of qualifications and experience. Most importantly, it requires that we always place your interests ahead of all else.
Are all investment advisors fiduciaries?
No. Only Portfolio Managers meet this requirement that legally mandates the client always comes first. Portfolio Managers in Canada only make up 4% of all investment professionals. This fiduciary responsibility to clients makes us very different. We work for you, not for the bank.
Customized and Flexible Investment Management
Solutions for You
We provide investment management services to families and individuals. We offer many investment management options including:
Segregated Accounts. These are portfolios custom tailored to you (for our highest valued clients);
Separately Managed Accounts ("SMAs"). SMAs follow model portfolios of individual securities. These model portfolios are templates of ideal portfolios, optimized to achieve the best possible return for a given level of risk; and lastly;
Investing through high quality low cost ETFs and other, externally managed investment funds.
We manage a variety of investment accounts—RRSPs, RRIFs, TFSAs, and more. As our clients' fiduciary, we manage investment portfolios on a discretionary basis. Additionally, we provide comprehensive financial planning services.
We Earn Your Trust on Two Levels
We believe in earning your trust on two levels. On the first level, our clients trust us personally. They trust our character. On the second level, they trust that we are experienced fiduciary experts focused on managing their investments and held to the very highest duty of care standard.
Expertise and Advice on Investment Management Strategies
We utilize a variety of strategies for a range of financial goals.
Contrarian/value investing: Value investing delivers rewards in the long run. A value/contrarian approach takes advantage of bull and bear markets: trying to buy when prices are low, not buy or even sell when prices are high.
Income oriented investing: Generating enough income using Canadian dividend paying stocks, preferred shares as well as other high-income generating investments, so that your cash flow needs are met without needing to "touch the principal".
Alternative investing: hedge funds, private equity, private credit, mortgages and other assets may have a place in well diversified portfolios.
ESG investing (Environmental, Social and Governance): Formerly known as socially responsible investing (SRI). While trendy now especially with millennials, we've been considering ESG factors throughout the history of our company because it makes sense.
Working with Lycos Asset Management
Our clients really matter to us. You matter. In other words, you are not just another account number of millions or thousands at a bank or insurance company.
We cultivate long term relationships and take the time to know you and your evolving circumstances. The community matters to us. We are personable and even have a sense of humour!
Our track record and experience spans a variety of market cycles. We are portfolio managers with extensive education and higher investment, and financial planning designations.  National newspapers have relied on us and have published our writings and opinions. Television stations have featured us for our expertise.
Lastly, we don't charge commissions. Instead, we have a fully transparent management fee. This fee is also usually tax deductible.