Stock Picks for May 2023
See our YouTube video accompanying this article.
Hello, today is May the 10th 2023 and it's time for some new stock picks. As always, I'll review the performance of the stock picks from this time last year, give you a little bit of an analysis of current market conditions and where are the investment opportunities ahead and proceed with three new stock picks for the 12 months ahead and beyond.
May 2022 Picks
This time last year, I picked the Northwest Company Fund (TSX:NWC), it was up 12.5% including dividends, Jabil (NYSE:JBL), a technology company, it was up 38.8% including dividends, Potlatchdeltic Corp (NASDAQ:PCH), a timberland stock, that was down 4.3%, and a small Canadian oil and gas company, Baytex Energy (TSX:BTE), which was down 25.6%. Those stocks averaged 5.4% in US dollars, including dividends. And in the meantime, the MSCI World Index as represented by the URTH ETF was up 8.6%.
Today's Market Analysis
Since a year ago, inflation has been a problem. Central banks have raised rates by quite a lot, from around 0% to around 5%. And stocks haven't really gone anywhere. They're mostly flat. Real estate is slightly down depending on the sector. And under these conditions, asset prices, long term asset prices need to come down in price because as the interest rate that we use to discount future cash flows to net present value has gone up. Therefore the fair value of these assets has gone down.
It hasn't happened yet. So, it may happen or earnings may continue to go up so that stocks can grow into higher valuations. For example, in the US market, the S&P 500 is trading at around 18 times forward earnings at an earnings yield of about 5.5%. Earnings yield is the annual profit divided by the price you pay for these profits. And this compares with the T bill yield which is the risk free rate of return of just over 5%.
Under this scenario, stocks are not particularly attractive. We also expect economic activity to decline over the next few months to a year, so both inflation and interest rates should come down. Typically when that happens, high dividend paying stocks are seen as attractive and their price go up. But, even if that doesn't happen, investors end up holding decent companies that pay you a decent dividend to wait.
Strong Companies
So strong companies with strong balance sheets with decent dividend yields that beat the yield of the 10 year Treasury of 3.45%, would be my picks for today and for the next 12 months.
Sumitomo Corp. (OTC:SSUMY)
First one is a Japanese company called Sumitomo Corp. (OTC:SSUMY). It's an industrial conglomerate: various business units, metal products, transportation construction systems, environment, infrastructure, media, etc. What's attractive about this company is its strong balance sheet. Its profitability is not the highest, but its valuation is really good. So that's stock pick number one.
Manulife Financial (TSX:MFC)
Second one will be one that I've used a few times before Manulife Financial (TSX:MFC), the largest insurance company in Canada. In this sort of environment, I think we want to be underweight or not particularly concentrated on the levered side of the financial services sector i.e. the banks. So we would prefer l insurance companies and Manulife is one of the better ones with a very strong balance sheet and a decent dividend yield of around 4%, (3.9 or so). And it fits the bill for strong company with strong balance sheet with a decent dividend yield that we can now hold on to make some money while we wait.
Inpex Corp. (OTCMKTS:IPXHY)
The next stock pick today is another Japanese company Inpex Corp. (OTC:IPXHY). It's the largest energy exploration and production company in Japan.
Why hold a Japanese energy company when we can hold Canadian ones? Well, we like most of the Canadian ones. Actually, small and mid cap Canadian energy stocks are really good, but this one is also good in that the valuation is really attractive. It trades at about 0.5 book value. So at a 50% discount to what their assets are accounted for on their balance sheet in terms of historical cost. And in theory, liquidation value could be close to book value, so the company could be liquidated and be worth more as as assets to other companies than as a going concern.
However, the company is decently profitable and it pays a decent dividend. So we expect the valuation to improve and therefore the price to go up and for us to make a decent profit. And while we're waiting, we're getting a 4.2% dividend yield. So not a bad place to have a little bit of money.
Any Questions?
As always, if you have any questions about whether these stocks fit in your portfolio or any other investment questions, please don't hesitate to give us a call. Thank you have and a great day.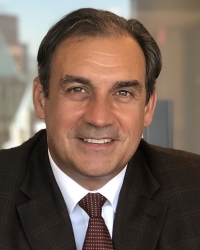 Latest posts by Constantine Lycos
(see all)