Market Analysis and Picks for May 2022
Today is May 12th, 2022, and it's time for some new stock picks. As always, I'll review the picks from this time last year and then talk about the new ideas and the current conditions and the rationale behind those new ideas.
May 2021
So this time last year, I picked Big Lots (NYSE: BIG), Triumph Bancorp (NYSE: TBK) and LGI Homes (NASDAQ: LGI). Here is the respective breakdown for their performances after one year:
Big Lots = -50.0%
Triumph Bancorp = -16.1%
LGI Homes = -45.9%
Average performance = -37.3%
MSCI World Index (URTH) ETF: -6.4%
When Stocks Don't Perform Well…
The performance of these picks is not very good, but that gives us an opportunity to comment on that.
It is important to be very well diversified by both the number of stocks, by sector, by geography and by asset class. This is our typical approach for our portfolios. And,
While we report the one-year performance, stocks are longer term investments. If the businesses are still good, and the prices are even better, we would continue to own them. This is the case for our three stock picks for May 2021.
Today's Markets and Stock Picks for May 2022
Year to date in 2022 has been rather unusual in that we seem to be entering a "stagflation". There is higher inflation than usual and possibly stagnation in economic growth. Stagflation therefore means lower growth than usual or even even negative growth, which would be a recession. We don't know if we're officially going into a recession. Nobody does. But, there's a good possibility that we're going to continue to be in a lower than usual growth environment with higher than usual inflation.
In response to those conditions, the central banks around the world have been raising rates. And so, because of inflation, bond yields have been going up, which has meant that high multiple high growth stocks have come down a lot in price.
Usually when stocks come down, bond prices go up. That's why we have diversified portfolios by asset class, equities and fixed income. This is an unusual year in that both asset classes are down now year to date. So, it's a painful time for a lot of investors. With a high probability for stagflation, a good place to have investment capital is consumer staples and grocery stores.
Northwest Company (TSX: NWC)
Our top pick this month is the Northwest Company, which is a Canadian chain of grocery stores and some housewares and some other basic things like that (TSX: NWC). The valuation is very good and the business should be pretty stable going forward regardless of economic conditions.
Because prices have come down for so many stocks so far this year, I actually have a few more picks. There are lots and lots and lots of good investment opportunities right now. So, some options for investors who are feeling the "pain" of current market conditions include:
Looking to add to stocks,
Rebalancing, selling stocks that are up if they have any, and
Adding to areas that are down.
Jabil Inc. (NYSE: JBL)
One area that is down quite a bit is technology. We were avoiding it or underweighting it for the last 6+ months, but now perhaps is a time to start adding to it. We would not necessarily add to the same level as what would be in a typical index, but still adding to it.
Rather than chase the high growth high multiple stocks, we still like to look at good businesses at good prices. One such good business is Jabil Inc. (NYSE: JBL). They provide manufacturing services to companies like Apple and Cisco, the stock is very reasonably priced, and it's down so far this year. So, that would be a good and safer way to add to technology. They may possibly do better going forward than high growth high multiple stocks, as well.
Potlatchdeltic Corp. (NASDAQ: PCH)
Another area to look at is timberland. If someone doesn't have any exposure within their portfolio, it's a good place to have a little bit of money, but not a lot. One company called Potlatchdeltic Corp. (NASDAQ: PCH) is mostly in timberland. They do own and operate the timberland resources that they have in Alabama, Arkansas, Idaho, Minnesota, Mississippi and places like that.
They also manufacture wood products such as lumber. Lumber prices are high, so they're doing quite well right now. That may come down, meaning there's a little bit of a risk in that. Nevertheless, the valuation is is reasonable, the company is strong and the timberland assets are long term. So, especially for someone that doesn't have any, that's a good place to have a little bit of money.
This Pick Isn't for Every Investor…
I'm going to give a bonus pick this time because, like I said, there are a lot of good areas to put money to work right now. This is going to be in the oil and gas area. Not everybody is comfortable investing in oil and gas. For example, I did not invest in oil and gas for easily the last 15 years before this due to environmental concerns. For those who are comfortable enough, there is a thesis for investing in oil and gas right now, despite the fact that the stocks are up this year after being up last year, too.
The Benefits of Buying Now
There's been a massive underinvestment in conventional oil and gas exploration and production for the last 15+ years. This is primarily due to what's called ESG concerns: environmental, social and governance issues, that have been a big trend for a long time.
The result is that these companies are not currently able to produce as much oil and gas as the world requires to grow. This is because the capital that was invested in new projects was less than what's required for growth. So, the capital that is being invested right now will take 4-6 years before production comes online.
Population Growth and Increasing Demand
Energy from other sources is harder to bring online such as electricity, whether it's through nuclear, coal, hydroelectric, wind, solar. In order for the world economy to grow, the world requires growth in energy. In other words, you need more energy to make more stuff.
The world population is still growing while the energy production seems to not be able to keep up with what's required. So, there is a shortage possibly of energy. Additionally, the stocks for these oil and gas companies are still priced quite cheaply. They are perhaps 1/3 of where they should be based on historical norms. So, they still represent a good investment opportunity.
Baytex Energy Corp. (TSX: BTE)
Now, if we're going into a recession and the price of oil goes down, they will go down even if they are fairly priced or even cheap. We recognize it's a risky play, but it's still worth having a good exposure to the energy sector..
The company that I picked is called Baytex Energy Corp (TSX: BTE). It's trading at ridiculously low P/E multiples. Everybody knows you cannot trade these stocks based on P/E multiples, price to earnings, because they are so cyclical. However, this pick is more about the intermediate term, 4-6 years, where there may be a shortage of conventional energy supply.
Let us know what you think
Having said all that, if you would like a second opinion about whether these stocks would fit in hopefully your already well-diversified portfolio, or a second opinion on your existing investment portfolio, please give us a call. Thank you.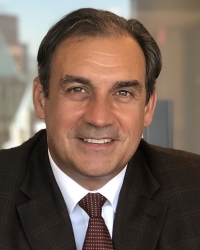 Latest posts by Constantine Lycos
(see all)