Stock Picks for October 2023
Sorry, no video this month!
Hello, today is October 23, 2023 and it's time for some new stock picks! As always I'll review the performance of my picks from this time last year, give a little bit of a market analysis and proceed with some new picks for the next 12 months and beyond.
This time last year I picked Imperial Brands (OTC:IMBBY). The stock was down 3.4%. Merk (NYSE:MRK), the stock was up 14%. I also picked Barrick Gold (NYSE:GOLD) which was up 18.4% for an average of 9.7%, in US Dollars including dividends. That compares with the performance of the MSCI World Index, as represented by the URTH ETF of 17.0%.
Performance Review
My picks from last year did not outperform the market, but it happens from time to time.Having said that, my picks usually outperform the market, they have outperformed the market by 70% of the time and by 4.8% in total outperformance, for an average of 10.4% one year out and as compared with the market of about 5.6%.
Inflation and Interest Rates
Inflation has been the main point of concern over the last year, year and a half and in my opinion it's primarily a monetary phenomenon due to fiscal and especially monetary stimulus that the various Central Banks around the world have been engaging in since March of 2020.  As we all know they've raised rates now for the last year and a bit. Inflation has slowly started to come down and perhaps stabilized. Now we may be at an inflection point, where central banks could be pausing with the interest rate hikes. At some point in the next couple of quarters or three quarters, they may even start reducing rates, if economic activity slows down enough.
Equity Valuations and Stock Prices Going Forward
Equity valuations remain high despite the increase in interest rates. The earnings yield on the S&P500 index just over 5% and the 10 year bond in the US is yielding about 4.8%. Normally, there is an equity "risk premium" built into the valuations, i.e. equities should yield more than bonds for investors to be willing to assume equity risk. Perhaps this is the time to pause a little bit and wait for better valuations for the general stock market. We always have good ideas, we think anyway, for individual stocks and now a good place to be is likely large cap companies that pay decent dividends while we're waiting. Maybe the market is going to be flat for the next 12 months or even lower. With that in mind we think it's a good idea to focus on large cap high dividend yielding equities. In a flat market they'll outperform the market simply due to the higher dividend yield. In a down market they'll likely go down less, again due to the dividend yield providing support.  In an up market they'll participate in the upside but likely underperform. We'll see.
Today's Stock Picks
Manulife Financial (TSX:MFC)
So top pick number one is going to be Manulife, Canada's largest insurance company. The shares are trading at about 1.1 times book value and in the last 10 years the company has been averaging about 10% return on equity. We believe similar performance is likely in the future so shareholders should be expecting a total return of about 9% on their shares. Most of that return will come in the form of dividends so not much has to happen for this stock to deliver a decent return. And considering that dividends from Canadian companies are taxed at lower rates for Canadian investors holding these shares in non tax sheltered accounts (RRSPs/RRIFs/TFSAs) these shares should be great for income seeking investors with non-registered accounts.
Pembina Pipeline Corp (TSX:PPL)
Pick number two will be a pipeline, a Canadian one, Pembina. Strong balance sheet, decent profitability, and good dividend yield. These sort of stocks tend to act as bond proxies: All else being equal, they decline in the price when interest rates go up and increase in price when interest rates go down. So as rates are now plateauing and down the road, maybe the next 12 months coming down, this would be a good place to be. This sort of stock will deliver high single digit returns over the long term. Long term investors seeking income flock to stable good dividend payers like Pembina and the valuations on such stocks are not usually low enough for investors to get double digit returns but that's fair enough. And again, dividends from Canadian companies are taxed preferentially in non-registered accounts.
Verizon Communications (NYSE:VZ)
The third stock pick is going to be a large cap telecom stocks, Verizon, (NYSE:VZ), one that we've picked a couple of times before. It has a pretty high dividend yield of about 8.3%, good profitability and a very good valuation. It trades at about 1.4 times book value and it has generated 20%+ return on equity for each of the last 10 years. If the company is able to maintain this kind of profitability in the near future, the shares should be trading at double the price of where they are trading now. This may be hard due to the how large Verizon is but we'll see. From current levels we see more upside than downside risk.
Give Us a Call
As always, if you'd like a second opinion as to how these stocks fit in, you're hopefully already otherwise well-diversified portfolio, or if you have any other investment questions, please don't hesitate to give us a call. Thank you and have a great day.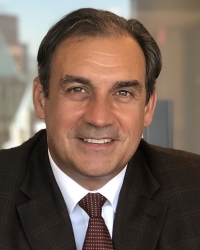 Latest posts by Constantine Lycos
(see all)