Stock Picks for April 2023
See our YouTube video accompanying this article.
Hello, today is April 13, 2023, and it's time for some new stock picks. As always, I'm going to review the performance of my picks from this time last year, do a little bit of a market analysis and then give you three new stock picks for the 12 months ahead and beyond.
April 2022 Picks
This time last year, I picked Unilever (NYSE:UL), that was up 24.2% in US dollars including dividends. British American Tobacco (NYSE:BTI), that was down 11.3%. Cincinnati Financial (NASDAQ:CNF), down 18%. And LyondellBassell Industries (NYSE:LYB) down to 0.4%. The average of those four was down 1.4%, which compares to -3.9% for the MSCI World Index in US dollars, including dividends, as represented by the URTH ETF.
Stocks and Interest Rates
The last 12 months since April 2022 have been very interesting for the markets. The main thing that's happened is that short term rates have gone up a fair bit. That's central banks raising rates in response to higher inflation than they would like it. As a result, valuations for tech stocks have shrunk and other risk assets such as real estate and growth stocks. Commodities that were hot this time last year peaked in June or so of 2022, mid June, and then came down. But there's been a little bit of a resurgence in the last few months.
Economic Recession?
The end of the interest rate hiking cycle is closer, the Bank of Canada has already paused at 4.5%, the Fed may be pausing at the next meeting or maybe they have one more left before the pause. And the markets are actually now expecting rates to be coming down later this year. The rationale behind that is that the recession is likely later this year in the US and Canada and other Western nations. If that's the base case scenario, the typical response from investors would be to abandon the high beta riskier stocks like technology and cyclicals and going to hide in things like utilities and healthcare.
However, it is a little bit of an unusual situation with regards to cyclicals in that energy energy sector is particularly cheap. And these stocks that would normally not will do well in a recession may hold up better than average or may even be up, we'll see.
Today's Stock Picks
Verizon Communications, Inc. (NYSE:VZ)
With that in mind my picks for the next 12 months are going to be two defensive and one a little bit speculative. On the defensive side, I'm gonna pick Verizon Communications (NYSE:VZ). The stock is very nicely profitable, generating a return on equity above 20-25% for the last 10 years. And, while that's coming down, it's still very, very nicely profitable and it trades at the really good valuation of less than two times book.
Typically, stocks that have return on equity consistently above 20% would trade at four plus times book value. So this stock looks particularly cheap. Now of course they are so large that their ability to grow is limited and perhaps that's why the valuation is lower. But still it's a very nice valuation and we're getting a very nice dividend, about 6.6%. So in what may be a low return year for equities over the next 12 months, if we just collect the dividend and maybe pick up another percent or two or three in terms of a capital gain, that will not be a bad return to have compared to the alternatives.
And, of course, if the valuation becomes more fair, we can have a much larger return from Verizon. So this has good upside potential and a good dividend, so it'd be a good place to wait until something better happens. So that's pick number one.
British American Tobacco (NYSE:BTI)
The second pick for this time is one that I had this time last year, British American Tobacco (NYSE:BTI). Not much has changed in the business since last year. This is a very mature business, so not much changes. The reason we like this is the valuation. It generates a return of equity around 9-10%, but it only trades at a price to book value of 0.86 or less than book value. And it pays a dividend of about 7.5%. In the last five years, it has been able to actually grow its book value by 2% per year.
You'd think it should be shrinking, given the business that they're in. If you add the dividend and the book value growth, you're getting close to 9-9.5% type return. This is not particularly exciting, not particularly interesting, but has a good chance of delivering a high single digit return per year for the next few years. So, especially if we go into a recession, that will not be a bad place to hide.
Going for Gold
Now the third pick is a gold stock. Gold stocks are volatile. So we have two low beta stocks and one high beta stock up together. Hopefully they'll make a more interesting portfolio. Gold stocks I believe are cheap at the moment. The gold price has gone above 2000, and it's approaching all time highs. The reasons for that are multiple: main one being the quantitative easing/money printing that the central banks engaged in since COVID. They created something like 30-35% of all dollars in existence since the beginning of COVID. So, gold going from 1500 to 2000, it's just the response to that primarily.
Now there are additional reasons why gold prices are going up. There's speculation in the market that the BRICS+ nations, Brazil, China, India, Russia, South Africa and the plus being a whole bunch of different countries now like Saudi Arabia and others, want to reduce their reliance on the US Dollar as a global payment system for things like oil and other commodities. And they may be in the process of creating some kind of currency that's backed by commodities and/or gold as a result. If that happens, the price of gold will probably have to go significantly higher and the gold stocks are already cheap based on where gold is. So it sounds like a reasonable speculation to have something in gold equities.
Torex Gold Resources (TSE:TXG)
There are many places to go for to get the gold equity exposure. You can go to one of the larger cap companies. But my pick has got a little bit more upside possibly if the price of gold stays where it is or goes higher. It's Torex Gold Resources (TSE:TXG) and it's an intermediate producer of gold and other precious metals. Market cap around $1.9 billion Canadian and the balance sheet looks strong. They're earning a reasonable profit where gold is at and we think it's a good place to have some money.
Portfolio Check-In
As always, if you'd like to have a second opinion on your already hopefully well-diversified portfolio and whether these stocks fit in it or if you have any other questions, please don't hesitate to give us a call. Thank you. Have a great day.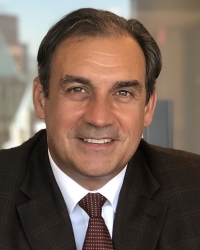 Latest posts by Constantine Lycos
(see all)