Stock Picks for June 2023
See our related YouTube video for this article.
Hello, today is June 14, 2023, and it's time for a new stock picks video. As always, I'll review the performance of my stock picks from this time last year and do a little analysis on current conditions and give three new stock picks for the next year and beyond.
June 2022 Picks
This time last year, I picked Verizon (NYSE:VZ) as my top pick, which was down 22.7%. I also picked Cisco (NASDAQ:CSCO), up 21.3% and Devon Energy (NYSE:DVN), down 15.2%. The average of these three was down 5.6%. In comparison, the performance of the MSCI World Index, as represented by the URTH ETF, was up 20.0%.
Markets Analysis
The last 12 months or so have been unusual in that central banks raised rates from almost 0% to about 5%. This was one of the fastest paces of rate raises in decades. Just like central banks raised rates, bond markets sold off in response to higher inflation numbers. Higher inflation came from from various areas, including the commodities area, services areas, labour and so on.  the full effect of the higher rates has not been felt by the economy yet. Real estate prices remain strong when they should be declining sharply in response to higher borrowing costs. Stock prices are also strong and they should be declining in response to higher rates. The present value of future cash-flows is worth less now due to the higher discount rate. Having said that, inflation now appears to be coming down. Rates seem to be plateauing. The environment going forward could be a little bit better for the economy.
Today's Stock Picks
With equity valuations being high, what we are allocating new money mostly towards high dividend paying blue chip quality stocks. This way, we can receive a nice dividend while we're waiting for valuations to come down either because prices have come down or because earnings have improved substantially.
Verizon Communications, Inc. (NYSE:VZ)
Two of the three stocks from last year are still pretty good for today's environment, I believe. The first one again, is Verizon Communications (NYSE:VZ). Their stock was cheap last year and now it's even cheaper by about 20%. It has a dividend yield of 7.3%, amazing return on equity, it is highly profitable: It hasn't had a year where its return on equity has been less than 20% in the last 10 years or so. Yet, it trades at the price to book ratio of only 1.6%.
Similar companies with that kind of profitability would trade 4-5 times book value, so the stock is substantial undervalued in my opinion. So the market is pricing many bad things for Verizon going forward. If not all of them become true, the stock should perform reasonably well to very well. So that's stock pick number one.
Devon Energy Corp (NYSE:DVN)
Stock pick number two is the one that we used this time last year as well: Devon Energy (NYSE:DVN). It was cheap last year. It remained nicely profitable during the last 12 months, yet the stock is down 15% or so. Now its dividend yield is around 7.5%. It is looking cheaper and the fundamentals haven't really changed that much. So a good one to hold onto.
LCI Industries (NYSE:LCII)
The third one is LCI Industries (NYSE:LCII). This is a manufacturer of components to original equipment manufacturers of recreational vehicles, such as Winnebago and others. It's rather cyclical, but it's a company that has been consistently profitable in the last 10 years. And the expectations are that it will remain profitable, very nicely profitable and the valuation is reasonable. So it's growing. It's reasonably priced. It's what we look for in a company: a good business at a good price. And if we do have a recession later this year or early 2024, the business will obviously be impacted. Nevertheless, it should be a good one to hold on for the long term.
Free Consultation
As always, if you have questions about whether these stocks fit in your portfolio or any other investment related questions, please don't hesitate to just give us a call. Thank you and have a great day.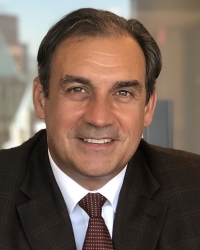 Latest posts by Constantine Lycos
(see all)