Stock Picks for July 2023
See our related YouTube video for this article.
Hello, today is July 6th, 2023, and it's time for some new stock picks. As always, I'm gonna review the performance of the picks from this time last year, give a little analysis of current market conditions – and with an attempt to project economic and market conditions into the near future, that's the best we can do. And then I'll give some stock picks that we think are good for the next 12 months and beyond, given where markets are.
July 2022 Picks
This time last year, I picked Novartis (NYSE: NVS), it was up 22.4% including dividends, Kellogg (NYSE: K) was down 2.9%, Royal Bank of Canada (TSX: RBC), up 1.4%, and ConocoPhillips (NYSE: COP) up 26.6%, for an average of 11.9%, which compares with 15.6% for the MSCI World as represented by the (URTH ETF) in US dollars, including dividends.
Taking Stock
Since this time last year, there's been a fair bit of volatility in the markets. The markets declined from the summer into October. More or less since then, they've been going slowly but steadily up. And the reason for that, I believe, is liquidity.
The expectation even this time last year was for a recession, which hasn't come. And the reason it probably hasn't come is because there is fiscal stimulus from governments, especially the US government, and there's still excess liquidity around from the COVID stimulus packages over the last three years. But my expectation is that this liquidity will slowly dry up. And at that point, asset prices, especially for the most highly valued assets like equity and real estate may decline.
Today's Stock Picks
Kellogg (NYSE: K)
So with that in mind, stock pick number one will be one of the ones from last year Kellogg (NYSE: K). Consumer staples: this is where people go to in times of recession, or bear markets. The valuation of Kellogg is reasonable, it hasn't done much, as you saw in the last 12 months, even though the market is up. That would be a good place to to have some money while we waiting for a recession.
And if the recession doesn't happen, we end up having a good company at a good price, so that's never a bad thing. That will be the same with all of my picks for today. While they would work better on a relative basis during a recession, they should work great for the next 12 months, five years to ten years and beyond; they're good companies at good prices.
Alimentation Couche-Tarde (TSE: ATD)
Next one is a Canadian company, Alimentation Couche-Tarde (TSE: ATD). They own and operate convenience stores across North America and some places in Europe like Ireland, Scandinavia, Poland, Baltics, Russia. I believe they own chains like Circle K. These sorts of businesses are not necessarily recession proof, but tend to be less affected by the general global macroeconomic conditions. This company is highly profitable and the valuation is reasonable.
It's expensive on a price to book basis, but it is very profitable. So the valuation is actually reasonable because of that. So that would be stock pick number two. Again, this would be a great company to own for the next 10 years, regardless of what happens to the economy over the next 12 months.
Empire Co. Ltd. (TSE: EMP.A)
Third pick is another consumer staple type company, Empire Co (TSE: EMP.A) in Canada. This is the parent company of Sobeys, the grocery chain, and they also have the Safeway franchise in Canada and IGA, FoodLand, Thrifty Foods, and a whole bunch of drugstores and retail fuel stations and so on.
Stable business, a good valuation, good balance sheet. It's a good company to own. It's not going to make us a ton of money longer term, but if we can squeeze a high single digit to low double digit return long term out of it, this will be great. So it's a good place to have some money in these uncertain times.
What next?
As always, if you'd like a second opinion on whether these stocks fit in your portfolio, or if you have any other investment questions, please don't hesitate to give us a call. Thank you. Have a great day.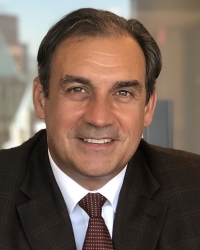 Latest posts by Constantine Lycos
(see all)