Stock Picks for August 2023
Watch our related YouTube video for this article.
Hello, today is August 22, 2023, and it's time for some new stock picks. As always, I'll review the performance of my picks from this time last year, talk about the current market conditions, give a little bit of an analysis and give you some new stock picks for the next 12 months and beyond.
Picks from August 2022
This time last year, I picked a grocery chain, a Dutch-European chain that has operations in the US and other countries, Koninklijke Ahold (OTC: ARDNY). The stock was up 23.5% in the last 12 months in US dollars including dividends. Then Landstar Systems (NASDAQ: LSTR) an industrial company, that stock was up 26.6%, and Canadian Utilities Ltd., (TSX: CU) a Canadian utility company from Alberta. That stock was down 21.4% in US dollars including dividends, for a performance average of 9.6%, which compares with 8.4% for the MSCI World Equity index in USD including dividends, as represented by the URTH ETF.
Stock Performance Review
My picks outperformed the market by a little bit this time. On average, in the three years or so that I've been doing this, my picks have outperformed the market by 6.1% and they outperformed 76% of the time for an average one year return of 11% compared to an average one year return for the market of 4.9%.
The Markets
The last 12 months or so have been quite interesting. We've had the war happening with Russia and Ukraine, had inflation, we had central banks raising rates. We had stocks go down a fair bit from the summer of last year to October of last year and then they slowly inched up since then. We've had a yield curve that's been inverted since the fall of last year. That means the short term interest rates have been higher than the longer term interest rates. And historically when that happens, the economy slows down in the 12-18 months afterwards as credit declines as banks borrow on the short end of the curve and lend for five years or longer. And because the profit margins are lower, but they don't want to lend out as much.
Recessions and Fiscal Stimuli
With rates being higher, borrowers also don't want to borrow as much. Less borrowing leads to lower economic activity. Most the time, lower economic activity leads to a recession (negative GDP growth), which is not necessarily that good for us equity investors. This recession hasn't happened yet and we think that's due to excess liquidity from the monetary and fiscal stimuli that happened since COVID.
The governments around the world, central banks and various governments… the US, Canada, and others, have introduced various stimulus packages and there is excess liquidity still in the system. That's why the economy has been strong despite the high interest rates. With that in mind, it probably just means that a slow down of some kind is coming sooner rather than later.
Investment Alternatives
Something to keep in mind is valuations for stocks are still fairly high. That makes investing in equities not particularly attractive at this point, especially when there are other alternatives such as investing in short term bonds at over 5%, GICs at over 5% and corporate bonds at even higher numbers than that. So not the best time to go heavily invested in the markets. But having said that, it's always a good idea to have exposure to equities because timing the stock market is really hard. So we tend not to try to do it and usually advise against it.
Today's Stock Picks
For the next 12 months, I picked three stable companies with expected volatility in the stock price that's a little bit lower than average just in case we do have a correction in the market. And their valuations are more reasonable than the market and hopefully we will have a better return than the market in the next 12 months and beyond.
I actually have two utility companies as either or for a first pick: I have a UK stock for registered accounts, and for non registered accounts, I have a Canadian utility company. This is because the dividends from the Canadian companies are preferentially taxed for non registered accounts. So for non registered accounts, we'd want to own the Canadian company, for registered accounts we want to own the UK company.
National Grid PLC (NYSE: NGG)
The UK company's National Grid (NYSE: NGG) owns and operates the electric transmission system in England and Wales. It has a pretty stable business, stable return on equity, valuation is reasonable, pays a 5.5% dividend and we expect the total return in the high single digit range from the stock, and most of it is going to come in the form of the dividend at 5.5%. So that's pick number one.
Fortis (TSX: FTS)
For non registered accounts, I picked Fortis (TSX: FTS). Fortis owns and operates eight utility transmission and distribution subsidiaries in Canada and the United States. The stock is, once again, a very stable-type of company. Valuation is not particularly good, but it's not bad either. And we are getting about 4 and a quarter percent dividend on this. An expected total return is in the 7-8% range. So it's not huge, but it's something to have in a well diversified portfolio.
Ennis Inc. (NYSE: EBF)
The second pick that I have today is an industrial company called Ennis (NYSE: EBF). It is a manufacturer and supplier of print products for the wholesale trade. It's got a decent return on equity, a decent valuation and a good dividend yield at about 4.7%. Like I said before, the stock is very stable. Even though the business is a little bit cyclical, for instance if we go into a recession, the business may decline. Historically it's done okay, though, even in kind of a tougher economic environment.
MS&AD Insurance Group Holdings Inc (OTC: MSADY)
And the third pick is a Japanese non life Insurance Company, MS&AD Insurance Group Holdings (OTC: MSADY). They're the second largest non life insurance company in Japan. The theme is still the same: stable profitability, stable company, strong balance sheet, decent valuation and a decent dividend yield of about 4%.
Give Us a Call
As always, if you'd like a second opinion as to how these stocks fit in, you're hopefully already otherwise well-diversified portfolio, or if you have any other investment questions, please don't hesitate to give us a call. Thank you and have a great day.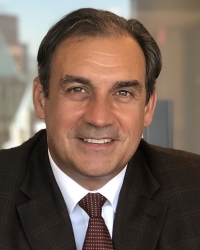 Latest posts by Constantine Lycos
(see all)