Stock Picks for August 2022
Today is August 24th, 2022, and it's time for another stock pick post. As always, we're gonna review the performance of the picks from this time last year, and then go on to give the three new stock picks.
Review of 2021 Picks
August 4th, 2021, I picked the Royal Bank of Canada (TSE: RY), which was essentially flat, including dividends, down 0.2% in US dollars, Canadian Natural Resources (TSE: CNQ) was up 85.4% including dividends and Silicon Motion Technology (TSE: SIMO), which was also flat, up 0.2%. The average of those three is 28.5%. And that compares with -9.9% for the MSCI World Index using the (URTH) ETF.
Additionally, our picks from August 2020 were up 30.2% since then compared to 20.7% for the URTH ETF.
Today's Picks
Going forward, I believe we now are in an inflection point where there is a possibility for recession. Interest rates have been rising. There's a lot of uncertainty. So, under this sort of scenario I think it's best to stick with some defensive names. We can try to play offense after the economic and market environments clear up a little bit, which may be in a few months or maybe next year. We'll see.
Koninklijke Ahold Delhaize (OTC: ARDNY)
So in light of that, my top pick is a consumer staple stock. A chain of grocery stores or several chains of grocery store stocks, European-based company Koninklijke Ahold Delhaize (OTC: ARDNY). See our video for my pronunciation of this company's name.
They have stores all over the US under different brands such as Stop & Shop, Giant Carlisle, Giant Landover, Food Lion, etc. But they're also very big in in Europe, including Holland, Belgium and other countries. Stable business, valuation is okay, it's not great. We should be able to keep up with inflation as grocery prices go up with inflation and perhaps even more to offset the rising costs for labour and other inputs.
Landstar System, Inc. (NASDAQ: LSTR)
Our second stock is a US logistics company, an industrial company, called Landstar System, Inc. (NASDAQ: LSTR). The company is nicely profitable with a strong balance sheet. Valuation is not great, but it's a good quality company. You have to pay up a little bit, but it's still reasonable.
A logistics company may not be the best for the recession. If we don't go into a recession, we need to have something that can perform well in a better environment As always, we hold stocks for the long term not just for three to six months or a year and so on. The company should be able to withstand the business cycles: recessions, growth cycles and stagflation. A good quality company has a better chance of doing that, and I believe Landstar System is such a good quality company.
Canadian Utilities Limited (TSE: CU)
And my third pick for today is another more or less defensive stock. A utility company, Canadian Utilities Limited (TSE: CU). Canadian Utilities is a subsidiary of ATCO, ATCO being the holding company. They do mostly gas and electricity. This company serves mostly Alberta, but they have some operations in the rest of Canada, Australia and have some presence the United States and Mexico. They are a stable company; valuation is okay, it's not great. It pays a decent dividend and will make a good long term hold for a more defensive part of the portfolio.
Ask Our Advice
As always, if you'd like a second opinion as to whether these fit in your already hopefully diversified portfolio, please give us a call. Thank you and have a great day.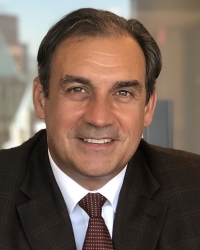 Latest posts by Constantine Lycos
(see all)