October 2022 Investing Recommendations
Hello, today is October 13th, 2022, and it's time for some new stock picks! As always, I'll review the performance of my picks from this time last year and then proceed with a short market analysis and some new recommendations for the next year.
Performance Review
This time last year I picked Houlihan Lokey (NYSE: HLI), which was down 17.2% in USD, including dividends, Quest Diagnostics, (NYSE: DGX) down 10.2%, and Tourmaline Oil Corp. (TSE: TOU), up 66.2%, for an average of 12.9%, which compares with the performance of the MSCI World Equity Index down 20.2% in USD, including dividends, as represented by the URTH ETF.
Market Analysis
As we all know now we are looking into a potential recession for next year. We have high inflation and central banks around the world have been raising rates to fight that inflation. And under these conditions, the number one advice that I've had for people since, I guess the beginning of this range cycle, has been: "Do not fight the Fed". So we'll continue with that theme.
But my sense is now that we're getting closer to the end of this rate hiking cycle as asset prices, such as stocks and real estate, have come down and commodity prices have also come down. Inflation hasn't, due to the more sticky aspect of things like rent, wages and homeowners' equivalent rent, and so that will take a little bit more time.
Today's Stock Picks
So, with that in mind, we're gonna stick to quality, recession resistant type businesses with decent dividend yield and then throw in a stock to take advantage of the time when central banks pause with their rate raises. At that point, these sort of stocks, the quality stocks will stop working as well and stocks that have been beaten down more will do way better.
Imperial Brands PLC (OTC: IMBBY)
Stock pick number one, Imperial Brands PLC (OTCMKTS: IMBBY), is the world's fourth largest tobacco company. Business has been in decline, everybody knows that. This has been the case for the last two decades, but it's fairly stable now. The valuation is very good. They pay a decent dividend. And this sort of business is less affected by economic cycles. So it's a good one to hold while we waiting for conditions to improve. That's stock pick number one. And don't fight the Fed!
Merck & Co., Inc. (NYSE: MRK)
Stock pick number two, another recession resistant type stock, a pharmaceutical company. Again, people don't cut down on their prescription medications, regardless of the economic cycle. So these sort of businesses tend to be less affected by economic cycles. The large cap pharmaceuticals that pay a decent dividend.
Valuations are never particularly good, so not ideal from that perspective. So we're never going to make a huge return on them, but they could stable things out in a portfolio, in a well diversified portfolio. So my top pick here would be Merck (NYSE: MRK). The reason for that is because the dividend yield is good and I think the products that they have are a bit of more stable perhaps than others.
Barrick Gold (TSE: ABX)
And my third pick that will be for the time when the Fed pauses… we don't know when that's gonna be, because it could be in three months time, it could be six months time, it could be earlier. Barrick Gold (TSE: ABX), a gold miner, the second largest in the world after Newmont. Gold miners are producing gold these days at an approximate cost of $1,000 per ounce or a little bit over even with inflation, let's call it 8% even thought their costs have been rising. They have essentially a license to print money because with gold at $1650 or $1700 or $1500 that is high enough of a price that they're making good money now.
Now of course, while the Fed is raising rates, the US dollar is strengthening and people have an incentive to hold short term Treasury instruments and money market funds and things like that that pay decent interest as opposed to gold that pays nothing. So we don't expect the price of gold to go up till the Fed hints at pausing with the interest rate hikes.
And the US dollar, conversely, will keep going up until that happens. So this won't be a great place to be in while this is happening. But at some point that will reverse and because you can't know when that is you have to be diversified and be there ahead of time. You can't possibly time the top or the bottom of any particular move. So we need to be there ahead of time if we want to participate in a reversal of what's been happening for the last, say, nine months or so. Barrick Gold is a good pick for an offensive position for when the Fed pauses.
Tailored Advice
As always, if you'd like a second opinion on these picks, your portfolio, or any other investment advice, please give us a call. As one of the top investment advisory firms in Vancouver, we are here to support your financial interests. Thank you and have a great day.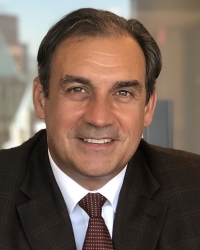 Latest posts by Constantine Lycos
(see all)