2022-23 Top Financial Advisors and Financial Planners in Vancouver
Constantine Lycos, Founder and CEO at Lycos Asset Management
See Original Article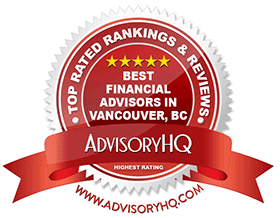 We are pleased to be included in the Advisory HQ's list of top 8 financial advisors in Vancouver!
It's not often that someone is seeking out a financial advisor. However, when they do, it can be difficult to sort through all of the advisors, firms, and advisory services that each of them provides. Add in the tasks of gauging experience, investing style, and general "fit" for your needs, and you might have a real challenge on your hands.
Advisory HQ offers an annual list of their top-ranking financial advising firms in Vancouver. Some of the things they consider when forming the list are:
Fee structures

What types of clients they serve

Any minimum investable asset requirements

What their specialties are (retirement planning, entrepreneurs, etc.)
Find more about AdvisoryHQ's selection process.
Top 8 Best Financial Advisors and Financial Planners in Vancouver
Sorted by rating from Advisory HQ
| Best Wealth Management Firms in Vancouver | 2022-23 Star-Rating |
| --- | --- |
| Cypress Capital Management | 5 |
| Lycos Asset Management | 5 |
| Macdonald Shymko & Company | 5 |
| Money Coaches Canada | 5 |
| Nicola Wealth | 5 |
| Pacific Spirit Investment Management | 5 |
| RGF Integrated Wealth Management | 5 |
| T.E. Wealth | 5 |
Advisory HQ's Review of Lycos Asset Management
"With a philosophy that's client-centered and promotes peace of mind, Lycos Asset Management is an independent financial advisory firm in Vancouver, BC founded in 2008 to offer customized financial solutions to professionals, business owners, and families.
The firm is a fee-only Vancouver wealth management firm that is also a fiduciary. This team of advisors provides objective and unbiased advice without any conflicts of interest."
What does it mean to be a "fee-only" financial advisor?
Firms that are fee-only, such as Lycos Asset Management, do not take commissions or incentives for providing you with the best services and products for their clients. Fee-only means that the firm's income is generated from client fees, which reduces the opportunity for biased perspectives when it comes to the client's money. The team of Lycos Asset Management are fiduciary investment advisors, which indicates that their responsibility is to do what's in the client's best interest.
How is that different from "fee-based"?
Simply put, firms that have fee-based pay structures obtain commissions from third parties as well as client fees. This means they are more likely to have biased opinions about products and services that are not subject to a fiduciary responsibility.
Nevertheless, firms that are either fee-only or fee-based can have fiduciary responsibilities, including informing clients of any conflicts of interest. However, most advisors in Canada are not fiduciaries.
Our Values
As professionals, we understand that your unique life and financial situation deserve quality care and attention. We collaborate with our clients to provide trusted, client-first, goal-oriented information without external pressures from banks and third parties. Our focus is to do what's in our client's best interest.
Our team is committed to providing you personalized attention, generating customized portfolios to fit your goals and interests, adhering to our fiduciary duties, and working with a third party custodian (commission-free) to keep client accounts in their name.
We focus on your personal needs.
We do not have hundreds of clients. Instead, we manage high-valued portfolios for the long term. We prefer to concentrate on your personal needs, dreams, and objectives. As fiduciaries, we always have your best interest in mind: when we manage your investment portfolio on a discretionary basis, when we provide financial planning services to you or when give you any other investment advice.
Offering Valuable Information
On our website, you will find information about our team members, our list of services, and a resource page providing timeless advice and financial literacy for clients and potential clients. We share our expertise regarding portfolio diversification, investment strategies, retirement planning, and asset management. This highlights a small portion of what our team can do to help you reach your financial goals.
Thank You For Reading About Us
Lycos Asset Management is interested in forming long-term trusted relationships with clients both locally, in Vancouver, and across various provinces in Canada. Our team of advisors has more than 60 years of combined experience in financial advising, portfolio management, investment advice, and more. As seasoned financial advisors and fiduciaries, our responsibility and expertise are framed around doing what's in the best interest of our clients.
If you're seeking an experienced financial advisory firm, here are some reasons why Lycos Asset Management may be the right choice for you.
We are rated among the top 8 financial advisor and wealth management firms in Vancouver. Consider giving us a call to discuss your specific needs.
Contact Us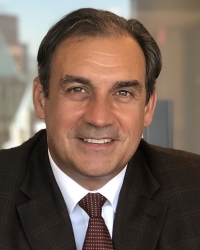 Latest posts by Constantine Lycos
(see all)