October 2021 Stock Picks
Hello, today is October 5 2021, and it's time for some new stock picks. We have three stocks from three different sectors this month, which should make good investments for the next three months, six months, a year, and hopefully beyond. First, let's review the stock picks from this time last year.
October 2020 Review
We had three stocks from October 2020: Wipro (NYSE: WIT), was up 78.1%, Johnson Outdoors, (NASDAQ: JOUT), was up 22.9%, and Labrador Iron Ore Royalty Corp. (TSE: LIF), was up 37.2% for an average of 46.1%. That compares with the MSCI World Index in US dollars, which was up 24.3%.
Today's Stock Picks
Houlihan Lokey, Inc. (NYSE: HLI)
Now for this month, the top stock pick is a financial services firm and investment bank, Houlihan Lokey (NYSE: HLI). They're primarily engaged in the business of advising on mergers and acquisitions. They had a very good 2020 with the number of transactions they advised on exceeding that of big players like Goldman Sachs and JP Morgan, and so on.
The mergers and acquisition business, I think, will continue to do well because the COVID lock downs and restrictions have created a lot of special situations for a lot of businesses. So, there is likely a continued backlog of possible deals over the next few years. They are also a leading firm in the US. Stock valuation is not great. It's a little expensive, but I think we're getting a good quality business here, so we have to pay a little bit more. So, if the business continues to be as good as I think it will be, then it'll do well for the next 12 months and beyond.
Quest Diagnostics (NYSE: DGX)
The next stock pick is a healthcare company, Quest Diagnostics (NYSE: DGX). They are a leading independent provider of diagnostic testing, information, and services in the US: labs, and the like. This is a more stable business, always in demand.
I think the price to enter Quest stock right now is reasonable, so it should make for a decent investment going forward. The average return on equity for this company is about 15%. It additionally pays a little bit of a dividend, so I expect that you can have a long term return in the low double digits, maybe even as much as mid-double digits entering at this price.
Tourmaline Oil Corp. (TSE: TOU)
The last pick for today is a Canadian, Alberta energy company, Tourmaline Oil Corp (TSE: TOU). It's actually a mostly natural gas company. Again, last year there was severe underinvestment in this sector and supply of natural gas and oil due to lockdowns and restrictions and very low oil prices. This year, it's possible there will also be shortages on oil and natural gas if we have a cold winter in the Northeastern US and Canada. So, there could be a little bit of a weather play here, too. If there's cold weather, the stock will do really well. If there's a warm winter, probably not so well. But I believe the risk return potential is favourable, even at elevated prices as the stock has done well so far this year.
Any Questions?
If you have any questions on whether these stocks fit in your investment portfolio, please give us a call. Thank you.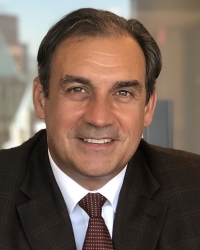 Latest posts by Constantine Lycos
(see all)