Inflation and March Stock Picks
CONSTANTINE LYCOS, FOUNDER AND CEO AT LYCOS ASSET MANAGEMENT
Hello. Today is March 10, 2021, and it's time for another session with investment ideas and topics.
Last time I did one of these reviews on February 3, I talked about the possibility of inflation and the risk of inflation. And as the economy's reopening, it turns out that other investors felt the same. The result was that bond yields moved rather dramatically.
For example, the five year government of Canada benchmark yield from being at more or less the same level for almost a year now since April of 2020 in the low to mid forty beep range for yields, like 0.43 0.45. It's in the high 90s now, adding almost half a percent to its yield. That's significant as Canadian five year fixed rate mortgages are priced off of that. That also implies either rates have moved already up for mortgage rates or will be moving up shortly and the demand for the kind of red, red hot, residential housing market may be slowing down a little bit so prices may be topping off.
Canfor Corp (TSE: CFP)
Now for today I have three stock ideas. First one is Canfor softwood lumber, working with Milson, BC, and Alberta and some states. Lumber has been on fire, lumber prices, I should say, for since the summer of last year with everybody staying at home and doing home renovations and new decks and what have you. Lumber prices are up over 100% year over year, maybe close to 150% or so. So companies like Canfor are benefitting as a result. So that will be a top pick for now.
Fidelity National Financial (NYSE: FNF)
Second one, Fidelity National Financial. Title insurance, escrow, title rate, and related services and so on. Other services: technology to do with real estate and mortgage transactions. Again, the real estate market is residential real estate market is very, very active at the moment so the higher the volume that the transaction, is the more title insurance companies like Fidelity National Financial benefit.
Kuliche and Soffa Industries (NASDAQ: KLIC)
And a third pick, more in the tech space, Kuliche and Soffa Industries (NASDAQ:KLIC). They're engaged in designing, manufacturing and selling capital equipment and expendable tools that are used for assembling semiconductor devices. Strong balance sheet, company is doing really well, valuation is reasonable, the stock is doing well. That has a potential of doing well over the next three to 12 months.
Let's Chat
Please consult with your financial advisor for ask us whether these have any place in your portfolio and review what you already own. We'll be happy to help. Thank you very much.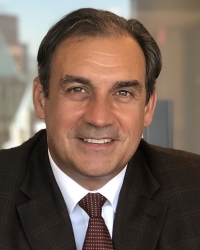 Latest posts by Constantine Lycos
(see all)