Investing in ETFs and More
CONSTANTINE LYCOS, FOUNDER AND CEO AT LYCOS ASSET MANAGEMENT
I normally give you stock picks for the next three months to a year or so, but today I have some ETF suggestions. The theme is going to be similar for all three classes of ETFs.
Due to COVID, there has been massive quantitative easing, money printing, and the potential risk for inflation for when the economy reopens. We are hopeful this will happen in the summer of this year. Even if the economy reopens later, there is a risk now for inflation that I haven't seen in my entire investment career, which started in 1997. As a result, I haven't recommended anything for an inflation hedge before. For the first time, I see some potential inflation risk.
Agricultural Commodities
Agricultural commodities have done very poorly over the last 10-15 years. But with what's happening, it's very likely that they will have a reversal. It's a good place to have some money. How much, you ask? It depends on what you already have in your portfolio. And if nothing, maybe it deserves a small allocation.
There are a couple of ETFs to get exposure to agricultural commodities. The first one is the Rogers International Commodity Agriculture ETN, or exchange traded note. Another opportunity is the Invesco DB Agriculture ETF (DBA).
Precious Metals: Silver
Silver, as a commodity, hasn't done much over the last 10 years or so, while general inflation has been around 2% per year. Perhaps therefore, it's time for silver to catch up with inflation we've had over the last 10 years plus whatever inflation we're going to be having the next 5-10 years. It's anybody's guess how much that will be, but it's likely going to be more than 2% per year. I'd say it could be 4-6% for the next 5-10 years.
A good way to get into exposure to silver would be the Sprott Physical Silver ETF (PSLV) or the (SLV) ETF.
Reddit Investors
Silver is also timely with the recent Reddit Wall Street Bets group attempting to short squeeze the market. This might not be possible, though, given the size of the silver market. But, while they're out there buying all the coins, ETFs, options, and some silver, there may be some additional pressure on the market that make silver a timely option.
Cryptocurrencies
The third idea here is have some exposure to cryptocurrencies. Since the last month or so, we have had access to two exchange traded funds that we can put inside even registered accounts for Canadian investors, like RRSPs and TFSAs. They are the 3iQ Bitcoin Fund, trading on the Toronto Stock Exchange (QBTC.U), and the 3iQ Ethereum Fund (QETH.U).
Perhaps a 1% position, or something close would be okay, as long as you're willing to possibly lose all your money. Cryptocurrencies are essentially, at the moment, a pyramid scheme. They only have value as long as other people want them. Many people seem to presently want them including, for the first time, institutional investors. So, it's what we call an asymmetric bet, where the most you can lose is one times your money. You could possibly make 10-20 times your money if everything goes really well. So, it's something for a very, very small portion of your portfolio, if that fits within your risk profile.
Any Questions?
We highly recommend talking to an investment advisor, if you already have one. Otherwise, give us a call to help with determining what the right allocation to these sort of investments is, if any. Thanks very much.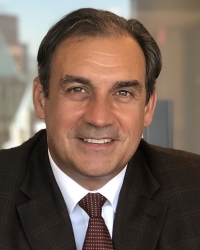 Latest posts by Constantine Lycos
(see all)