Representation Agreement
STEVE NYVIK, SENIOR PORTFOLIO MANAGER AT LYCOS ASSET MANAGEMENT
Get Yourself a Representation Agreement
Every adult should appoint a representative, through a legally enforceable document, giving them authority to make health care and personal care decisions for when you're no longer capable of doing so. In British Columbia this legally enforceable document is called a Representation Agreement. Most (if not all) other provinces have some form of Representation Agreement – they just call it something different like a "health care power of attorney", "durable power of attorney for health care", "power of attorney for personal care", "Personal Care and Health Care Directives", or "medical power of attorney". (For the purposes of this article, we'll refer to this type of legally enforceable agreement as a Representation Agreement.)
An Enduring Power of Attorney doesn't cut it. This document only deals with decisions regarding financial and contractual matters. It does not deal with health care and personal care decisions.
A "Living Will" also doesn't do the job. This document is an unenforceable letter that was previously used to express one's wishes in respect of health care and personal care issues. Without your chosen representative there with authority to discuss it with your doctors and make decisions, this letter can be misapplied.
Putting your wishes in writing can help you reduce the possibility of becoming the next Terri Schiavo. The need for this document can arise even when you're young, like in Terri's case. As you get older, the chances you may need to rely on it increases since the mind and body wasn't built to last forever.
The Terri Schiavo Controversy:
Terri Schiavo, in February 1990 at age 27, suffered severe brain damage following a heart attack. The brain damage left her unable to care for herself; and for 15 years she was kept alive with a feeding tube providing her body with nutrients and fluids.
Several doctors, including those appointed by the courts, had pronounced her to be in a "persistent vegetative state". However Terri's parents hired doctors that claimed Terri had consciousness.
Her brain was still functioning, though at a very low level – she could not swallow food, or communicate with those in the room. Despite this, she apparently was still able to make eye contact and respond, though in primitive ways, to those in the room. There was great controversy over this – some experts believed that these "reactions" were nothing more than random motor reflexes, and not indicative of real consciousness.
Terri did not have a legally enforceable document providing a person of her choosing with power to make health care and personal care decisions. As a result, her wishes were not expressed and her life continued in this vegetative state.
Michael Schiavo, her husband, had sought for years to remove the feeding tube and allow Terri to "die naturally".
A malpractice award was also part of the controversy. In January 1993, a substantial malpractice lawsuit was settled for the improperly diagnosed potassium deficiency that led to the heart attack and collapse which damaged Terri's brain. The settlement was for continuation of her care and rehabilitation, among other things.
On Terri's death, Michael would receive the balance of the remaining money. So, Michael's motives were challenged and Terri's parents questioned whether he had Terri's true interests at heart. In testimony, Michael pointed out that he was willing to donate the remaining money to charity.
On March 18, 2005, a judge ruled that Terri's feeding tube could be removed, and on the following Wednesday a federal court ruled that Terri's parents' request to have her feeding tube reinserted be denied.
Nearly 14 days after the removal of her tube, Terri died of starvation and dehydration at the Hospice Woodside in Pinellas Park, Florida.
What does this case mean to you?
Every adult should consider making a Representation Agreement. This document allows you to decide who will make health care and personal care decisions when you are no longer capable of doing so – like whether to continue to be fed intravenously if it is unlikely you would recover and how this is to be determined. It allows you to make quality of life decisions and express your wishes when you no longer want heroic measures to be taken to save or prolong your life.
Health care decisions include matters ranging from routine tests and dental treatment to major surgery, diagnostic and investigative procedures. A health care decision can either be a consent to, or refusal of, treatment. Personal care decisions include matters like where you would be treated, how you would live and what you would eat.
Think about this. In the event of your incapacity, your loved ones will be faced with traumatic and emotional decisions. Could your spouse make a rational decision at such a time? What about other family members like your elderly parents? What if family members have different opinions about your wishes in different circumstances? Would your spouse or parents remember a conversation from a few weeks or months ago about your desires under different scenarios?
Do you want to risk having your family ripped apart by the decisions that might have to be made? How would you feel about putting your spouse in a position where their integrity is challenged because of life insurance proceeds and other assets to be inherited on your death?
You can resolve many of these issues by putting this legal agreement in place to express your wishes.
What to do?
If you don't already have a Representation Agreement in place, you will need to consult with a lawyer that specializes in estate issues who can properly advise you and help you in drafting and executing a legally enforceable Representation Agreement.
An original copy of the agreement should be with your family doctor and another with your chosen representative(s). You might also consider having it registered provincially so hospital staff can locate it (In British Columbia, you can register your Representation Agreement with the Nidus eRegistry at the Representation Agreement Resource Centre).
It's also a good idea to carry around a card in your wallet or purse stating you have a Representation Agreement and the name and number of your Representative. Consider it added protection at a critical decision-making time so your wishes will be carried out.
Have questions?
If you would like additional information on Representation Agreements or a referral to an estate planning lawyer, please contact us.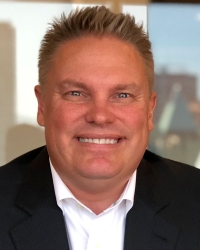 Latest posts by Steve Nyvik
(see all)