Be a "rental property owner " type of stock investor
I have an admiration for real estate owners that have created a profitable business through listing their home/rental property on AirBNB, VRBO or some such service.
Many focus on generating a high net rental income yield; this being your annual net rental income divided by the total of the property purchase price plus renovation cost. It provides a good income for their needs in addition to property price increases.
These successful owners have figured out the formula. They:
identify properties in desirable "rentable" locations,
find attractively priced properties and do renovations to bring it to a point where it would be pleasing for a renter to stay there,
they list on AirBNB, VRBO or some other such rental property website where they are able to offer their property for rent regularly at a competitive rental price and find renters, and
they have a repeatable rental process that leads to an attractive net rental income. They handhold a new renter so they have a good experience, obtain good reviews (to help get the next renter), and clean up and prep the place so it's ready for the next renter.
I feel an affinity with these type of owners as their process shares many similarities to how I invest in stocks.
For me, a "desirable location" translates to a dominant company in an industry that is able to generate stable earnings into the future.
For attractively priced, I look at an attractive dividend yield (which is the annual dividend divided by the purchase price) where the dividend is well-covered by the earnings to have confidence it is sustainable in good and bad times.
The advantage of investing in stocks is the ability to better diversify your holdings. That's because you don't have to put hundreds of thousands of dollars into one property. I can be a landlord of 20 or more "properties" and have each property investment be about the same dollar amount to control risk.
As real estate renters don't have a stock market where everyday someone offers to buy their property, they tend not to be distracted by Mr. Market (as coined by Warren Buffet).
Don't get me wrong, everyone likes to see that their property go up in value, but rental owners tend to be properly fixated on that net rental income yield; just as it should be. They know they will make money by working the formula for generating those net rents. And they know there is a "kicker" of increasing property market value.
It might also be that the cost to buy or sell real estate, like real estate commissions and legal fees to transfer ownership, is also much higher and tends to reduce the tendency for flipping a property until there is a substantial gain.
As stock investors, if we have a "property" that has gone up a lot in value, we are willing to replace it if the dividend yield (which is the annual dividend divided by market price) isn't as attractive compared to other stocks. But if the dividend yield is still attractive, we might sell part of our "property" and use the cash to buy into another "property".
A big negative for real estate owners that rent out their property is that there is a lot of work involved and time that it requires from you. Someone needs to do the cleaning, restocking and staging for the next renter. Someone needs to be on call and visit the property if there is any problem – like say a plugged toilet or if the internet is down. Someone needs to manage the rental website profile and be the contact person to welcome a new renter and hold their hand. But the more things you are paying people to do, the less net rental income you receive. And in many cases, this may eliminate many properties for consideration.
Stock investors have the advantage that little time is required from you to generate the "net rental income". And the cost of someone else to help you manage your properties are much lower.  So, stock investing is ideally suited for those who are retired or cannot work. I have found that those that those who need that regular monthly income to meet their living needs appreciate even more this way of investing.
Lastly, your dividends may be tax preferred, which means they are taxed at a lesser tax rate compared to real estate net rental income. To do a proper comparison, you need to compare what remains in your pocket after taxes. When you do that, you may find that stock investing can be very competitive.
If you have an interest in generating income, but don't have the time or desire to establish and manage your own portfolio of stock "rental properties" that pay enough "net rental income" to live on, give us a call.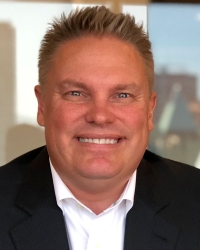 Latest posts by Steve Nyvik
(see all)