Stock Picks for December 2022
Hello. Today is December 8th, 2022, and it's time for some new stock picks. First, as always, I'll review my picks from last year and then talk a little bit about the market conditions at the moment and give some new stock picks and the rationales behind the picks.
See our latest YouTube video on this topic.
December 2021
This time last year, I picked Ingles Markets (NASDAQ: IMKTA), a chain of grocery stores, which was up 24.7%. I picked Encore Wire Corp (NASDAQ: WIRE), an industrial company that was up 11.9%, and I also picked Tricon Residential (TSX: TCN), a real estate company, that was down 43.3%. In retrospect, that was a mistake.
Reviewing Real Estate
I picked Tricon Residential at the time thinking they own residential real estate, multifamily homes, single family homes that have been rented out. Rents are up very nicely in the markets that we operate as much as 20%. So their earnings are up.
However, being a public company, investors see that the valuation on the balance sheet of the real estate that they own should be going down. Therefore, investors sell in anticipation of the real estate market going down. So that's why that was down so much due to primarily the interest rate increases.
Comparing to the Market
Now having said that, the average of the performance of those three stocks was down 2.3%, which beats handily the market as represented by the MSCI World Index ETF (URTH), which was down 14.8%.
Upon further review, it seems that my 2021 picks beat the market 11 out of the 12 months in the calendar year. Each month, they were completely different stocks with the exception of one month that had a double. So 35 different stocks, three per month, 11 months out of 12 months they beat the market. So that's pretty good.
Today's Market Conditions
All year, we've been talking about facing conditions like higher interest rates and possibility for recession. In my opinion, we are not going to know until we get the data sometime next year. We probably are in a recession globally in 2022. And even if we aren't, we're close to or going to be close to zero. A lot of people were expecting the recession will continue into 2023 with things possibly getting worse for US and Canada.
Under that scenario, you typically want to be in high quality businesses that can withstand the recessions. Keep in mind, though, that the market typically bottoms six to nine months before the recession is over. So it's really hard to time the market from that perspective.
At that point, the more cyclical and lower quality stocks and the ones that got taken down the most outperform. My current perspective is it's kind of hard to time the absolute bottom for the market. That being said, I'm gonna stick to picking good quality stocks and good prices. And if we have a few more months of economic and/or market turmoil, so be it.
RLI Corp (NYSE: RLI)
My first pick this time will be a property and casualty insurance company, RLI Corp (NYSE: RLI). They have been doing quite well during this last year, and before that. I think property and casualty insurance companies are interesting in a rising rate environment because typically insurance companies match the duration of their assets to the duration of their liabilities. That means they hold shorter term bonds quite a bit.
Life insurance companies, and other investors that held longer term bonds in 2022, saw the value of those bonds decline substantially. So if you only held shorter term, not only did you not get a big drop in the valuation of your portfolio, but you also got to reinvest the money at much higher rates than we were getting before. That's something that's not within the control of this business, but it's a tailwind, as they say, for the business. So we'll take it. That's the stock pick number one.
Tricon Residential (TSX: TCN)
There are going to be good businesses where the stock price has gone down enough that they become quite interesting. And one of them is going to be again, Tricon Residential (TSX: TCN), a pick from last year. I have to mention that we actually sold that stock for clients sometime in the spring as it became apparent that the rates were going to have to go up more than most people expected at this time last year. So at that point, the stock was only down maybe 15% or so. But it ended up going down for the year at something like 41-42%.
The business is still quite good. The rental income from the properties that they own and manage has gone up, yet the stock price is down quite a bit. So that makes it perhaps a more interesting point at price to get into it. That will be stock pick number two, Tricon Residential.
Celanese Corp (NYSE: CE)
And the third pick is going to be an industrial company Celanese Corp. (NYSE: CE). They are the world's largest producer of acetic acid and downstream derivative chemicals, kind of a chemical company.
Typically, these sort of businesses tend to be cyclical, so their earnings deteriorate during recessions. But I believe a lot of that expected deterioration is already priced in the stock. With the stock being down some 39% year to date, you're getting a good business at a good price. Again, there could be some headwinds with the economic activity slowing down in the next year or so. Nonetheless, it's a good idea to buy good businesses at a good price. This fits the bill.
Contact Us
As always, if you'd like a second opinion as to whether these stocks fit in your already well-diversified portfolio. If you have any other questions investment related please give us a call. Have a great day and happy holidays!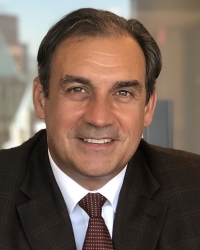 Latest posts by Constantine Lycos
(see all)