December 2021 Stock Picks
Hello. Today is December 9, 2021, and it's time for some new stock picks. Before we do that, let's review the stock picks from this time last year.
Review of December 2020
The first stock pick from December 2020 was Shutterstock (NYSE:SSTK). It's up, including dividends, 69%. We also had Systemax, which is now Global Industrial Company, (NYSE:GIC), and it's up 23.4% including its dividends. And the third one was Hormel Foods (NYSE:HRL), which is down 6.2%. These three picks had an average return of 28.7%. This figure compares with the MSCI World Index ETF's total return of 23.7% in US dollars.
Stock Picks for December 2021
Today we have three stock picks. All three of them are smaller companies. Two of them in the US, one in Canada and the US, but trades in Canada. Again, none of them are tech stocks. We believe, in the next 12 to 18 months, tech stocks may underperform due to central banks raising interest rates and the the high growth nature of tech stocks making them more vulnerable.
Ingles Markets, Inc. (NASDAQ: IMKTA)
So the first stock pick for December 2021 is a supermarket chain called Ingles Markets (NASDAQ: IMKTA). They have supermarkets in Georgia, North Carolina, South Carolina, Tennessee, and some other states. The profitability of the chain is fairly good. The valuation is very reasonable. And, if they're able to continue to maintain the profitability they've been exhibiting for the last couple of years, this stock will give us a very good return over the next 12-18 months and beyond.
Tricon Residential, Inc. (TSE: TCN)
The next stock pick is Tricon Residential, Inc. (TSE:TCN). This company owns and operates rental units residential single family homes, townhouses, and properties like that. They have over 30,000 units, and I believe. More than 80% of them are in the sun belt, which is an area that has been experiencing population growth even before covid, but especially after covid. Companies and individuals are moving to these states and leaving the Northeast US, New York, and other places. The company's profitability is great. The valuation is reasonable; we have to pay a little bit of a premium to buy into these existing homes. But, they are poised to do well over the next 12-18 months and beyond.
Encore Wire Corp. (NASDAQ: WIRE)
And the final stock pick for December 2021 is a manufacturing and electrical building industrial type company. They make wire and cable. The company's name is Encore Wire Corp. (NASDAQ:WIRE). They sell to electrical distributors and other building suppliers who then sell products to electrical contractors. The valuation is not particularly attractive, but it's benefiting from and will continue to benefit from the US infrastructure bill that has just been passed, as well as any spending to do with construction that requires electrical wire. So, we believe this is a timely play. Because of the dynamics of this pick, I believe it could be a good opportunity to play with some money for the next 12 to 18 months.
Give Us a Call
So, if you have any questions please don't hesitate to give us a call. We can help you decide whether these or other investments are suitable for your already well-diversified portfolio. Thank you and have a great rest of the year.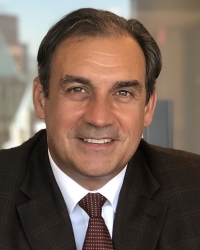 Latest posts by Constantine Lycos
(see all)