August 2021 Review and Stock Picks
CONSTANTINE LYCOS, FOUNDER AND CEO AT LYCOS ASSET MANAGEMENT
Hello, it is August, 4, 2021, and it's time for some new stock picks and other investment recommendations. Before I do that, I'd like to take a couple of minutes to review the investment recommendations from this time last year.
August 2020
In the summer of 2020, we had protests on the streets including Black Lives Matter and other types of protests. We had about five months of recovery after the initial shock from the first round of lockdowns from COVID. By then, central banks had already begun their monetary policy easing, quantitative easing, asset purchasing, and so on.
Real Estate – Up 28.6%
Last year, our recommendations were to buy residential real estate, especially single family homes with home offices, if possible. This made sense because of the trend of working from home. Now, a year later, the Canadian housing price index for single family homes is up an astonishing 28.6%.
There is no way to separate single family homes from out the ones with home offices, so that number represents an average throughout Canada. It also represents figures until June of 2021, as there is a little bit of delay in gathering and reporting the data. 28.6% is extremely unusual but not unexpected; we predicted increases in value primarily due to lower interest rates, monetary policies, and quantitative easing.
Private Equity – Up 34.3%
The next big recommendation from August 2020 was for private equity. The private equity fund that we use, the Kensington Private Equity Fund (FUNDSERV:KEN115), is up 34.3% in the trailing 12 months to the end of July.
Stock Recommendations – Up 39.2% on Average
Another recommendation was to buy stocks. We said the S&P 500 Index is about the best group of stocks that one could buy at that time. Two funds that I specifically mentioned, RBF 5911 (S&P 500 currency neutral) and RBF 5137 (S&P 500 in US dollars), are up 32.1% and 25.6%, respectively.
We also gave some individual stock recommendations. Our three top stock picks at the time were Ruger Firearms (NYSE:RGR), which is down 4.8% year over year, United Therapeutics (NASDAQ:UTHR) up 65.2%, and Garmin (NASDAQ:GRMN) up 57.1%, for an average of 39.2% in US dollars. That compares with 32.9% for the S&P 500 total return in US dollars for the same time period.
Present Recommendations
Going forward, we think the Canadian market is better valued than the US market. The US market is fairly fully valued. But, stocks is still a good place to be, and so is private equity and real estate. We continue to recommend precious metals as a counterbalance or defensive kind of position against stocks, real estate, and other risk-on assets.
RBC Royal Bank (TSE:RY)
We also have some new stock picks for August 2021. First one is the Royal Bank of Canada (TSE:RY). Canadian banks are high quality banks, some of the highest quality banks in the world. The valuations are fairly reasonable for what they are. Royal Bank is the Premier Bank in Canada, and Canada is relatively undervalued compared to the US.
Canadian Natural Resources (TSE:CNQ)
The next stock pick that we have is Canadian Natural Resources (TSE:CNQ). They are an oil and gas company. If investors are okay with Canadian oil and gas companies, this is a good pick. Valuation is reasonable. Inflation is likely to continue to be higher than average; energy in all forms is likely to benefit and continue to benefit from that trend. And, the Canadian oil and gas sector is undervalued, in my opinion.
Silicon Motion Technology (NASDAQ:SIMO)
The third stock for the next one to three months, possibly a year, is Silicon Motion Technology (NASDAQ:SIMO). It is a tech stock, specifically a semiconductor stock. The company has a strong balance sheet, decent profitability, and reasonable valuation. This stock is something to diversify away from more cyclical energy and banking, even though semiconductors are also cyclical. Nevertheless, this is expected to be a more offensive stock with higher returns for the next three to 12 months.
What's Next?
If you'd like a second opinion as to whether the stocks fit in your already well diversified portfolio, please give us a call. Thanks very much.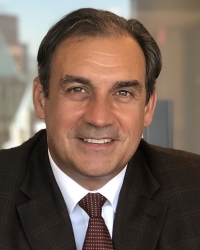 Latest posts by Constantine Lycos
(see all)