October 2020 Stock Picks
CONSTANTINE LYCOS, FOUNDER AND CEO AT LYCOS ASSET MANAGEMENT
It's October 7th, 2020, and it's time for some new stock picks.
I have three brand new ones for October. They should be good for about six months to a year, and then we'll have to reassess from there. We'll do a review, as well, to see how well they performed.
The theme is: strong balance sheets, businesses that don't have a lot of debt, good profitability, good prospects for the future, and they somehow fit well with what's happening now, especially with COVID and the responses from the governments' fiscal stimuli, monetary stimuli, quantitative easing, money printing, and so on.
Wipro (NYSE: WIT)
The first one is a tech stock from India, Wipro (NYSE: WIT). They are an IT services vendor with 170,000 people working there. They have operations in 50 countries. They were established in 1945. Importantly, it has a pretty good return on equity. Historically it has been doing 20%, and most recently at about 17.5% or so. Trade at a reasonable valuation, around 20x PE. It's got a very strong balance sheet and we like that. The IT sector has really benefited from the lockdowns. It's expected to continue to do well.
Johnson Outdoors (NASDAQ: JOUT)
Second pick is Johnson Outdoors (NASDAQ: JOUT). This company is a manufacturer and marketer of branded seasonal outdoor recreation products. Camping, watercraft recreation, diving, fishing, and things like that. Same reasons again: decently valued, good profitability, and possibly benefit from the trend to spend more recreational time outdoors, probably not in big hotels. And things like fishing might be "on the up".
Labrador Iron Ore Royalty Corp (TSE: LIF)
Third one is a Canadian company. Labrador Iron Ore Royalty Corp (TSE: LIF) Commodities, for the first time in over a decade, are possibly going to benefit from monetary policy easing and money printing, and so on. This particular company is run well, or seems to be run well. It has decent profitability and decent valuations, which makes it a good way to enter the space (sector). And that's why it makes it into our top picks.
And these stocks should always be part of a well-diversified portfolio. Consult with us or with your financial advisor to see how and if these stocks or other investments make sense for you and your portfolio.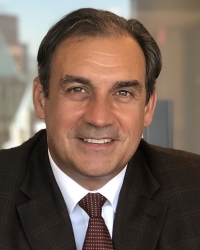 Latest posts by Constantine Lycos
(see all)