December 2020 Stock Picks
CONSTANTINE LYCOS, FOUNDER AND CEO AT LYCOS ASSET MANAGEMENT
Hello. It's time for me to give you my top three stock picks for December 2020. These, again, should be good for 3-6 months, possibly a year, even longer in the case of one of them that is more of a longer-term hold.
Shutterstock (NYSE: SSTK)
First stock pick is Shutterstock (NYSE: SSTK). The company says it does digital asset management services. It is essentially stock pictures, video, graphics, and things like that. As the whole world has moved into more of an online world, these days, which was a trend that was happening even before COVID. But even through COVID, companies in that business are doing even better and are likely to continue to do well into the future.
They have a strong balance sheet. Their valuation is a little bit expensive for our liking, but the company is doing well. Their stock is doing well, so it is still a reasonable price. It's not a great price, but it's reasonable. This stock has done fairly well in the last five years. It delivered a total return for investors of about 16% per year. Not to say past return is necessarily indicative of future return, but just for people to have an idea…
Systemax (NYSE: SYX)
The next stock is a company called Systemax (NYSE: SYX). This stock is a little riskier than Shutterstock. They started making money a couple of years ago. Systemax were losing money before, but they are a growth business. This company is a direct marketer of brand name and private-labelled products in industrial and business equipment and supplies in North America. Good profitability now, their balance sheet is strong, the company's doing well, and their stock is doing well. As a point of reference, the stock has delivered a five-year return to investors of 44.5%.
Hormel Foods (NYSE: HRL)
The third stock, a much more "boring" company, is Hormel Foods (NYSE: HRL). This is more of a defensive consumer-staple packaged-good type of company with some well-known brands, such as Stagg Chili and things like that. Strong profitability, strong balance sheet, reasonably priced. This stock is not overly exciting, but it's a good long-term hold for most portfolios.
Portfolio Diversification is Key
Be sure to ask your advisor or ask us how these stocks can have a place in your already well-diversified portfolio. Consider your asset allocation, as always, as the number one decision for your investment portfolio needs.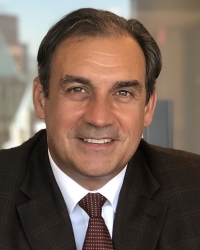 Latest posts by Constantine Lycos
(see all)