COVID-19 Public Update
Constantine Lycos, Founder and CEO at Lycos Asset Management
As this global health crisis progresses, the team at Lycos Asset Management is committed to public health and safety. We continuously monitor the websites for the Canadian Centre for Disease Control (CDC) and the Government of Canada for information and recommendations about how to stay healthy and safe. As such, we are staying informed, following guidelines, and encouraging others to do the same.
At this time, our office is closed to the public. Our team is still available during regular office hours – we are working remotely and leveraging technology to stay connected with each other and with our clients. We are not having in-person meetings until the BC's state of emergency is lifted. If you would like to reach out to us, we are happy to schedule appointments for phone and video meetings. Keep checking our website for new updates and resources as they become available.
During these uncertain times, we recognize that COVID-19 has had massive impacts on the stock market and investments. With this in mind, we share a couple of articles that we wrote on what we think is happening and what to do:
We appreciate your health and wish to collaborate with you in order to achieve your best interests, as always. Do not hesitate to call us if you have any questions.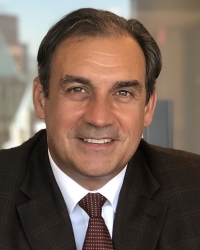 Latest posts by Constantine Lycos
(see all)