COVID-19 Public Update: Phase Three
CONSTANTINE LYCOS, FOUNDER AND CEO AT LYCOS ASSET MANAGEMENT
Lycos Asset Management continues to be committed to providing safe and high-quality service to clients and inquirers throughout the COVID pandemic.
The BC Government initiated Phase Three of BC's reopening plan on June 24th, 2020. Since this update, our office has successfully put safety measures in place for guests coming in for meetings, provided additional meeting options in larger spaces, and facilitated virtual and phone meetings to ensure that support is available when needed. Safety measures include the closure of our reception seating, protective barriers for our front-desk staff and in meeting rooms, directional arrows in the hallway, limited occupancies for washrooms and meeting spaces, respecting physical distancing, and the provision of masks and hand sanitizer.
As we near the end of 2020, we understand that personal finances have been profoundly impacted by COVID-19 and government responses. At Lycos Asset Management, we strive to support others during this time to navigate and stay on track with their financial goals. We will continue to provide timely and personalized service to meet your needs.
If you find yourself to be busier, financially uncertain, unaware of your long-term financial projections, or otherwise in need of a professional opinion for your financial situation, please feel free to contact one of our esteemed advisors or send a message through our contact page. We have also added monthly stock picks for additional insight into today's unpredictable stock market, among other articles in our Advice Column.
Continue to check our website for timely advice and subscribe to our newsletter for updates.
We look forward to hearing from you.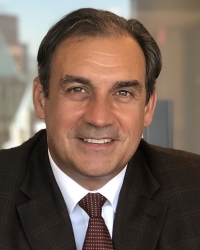 Latest posts by Constantine Lycos
(see all)