Stock Picks for November 2022
See the video version of our picks on YouTube.
Hello. Today is November 17, 2022, and it's time for some new stock picks. It's a beautiful day here in Vancouver today. Sun is shining; normally it rains everyday this time of the year, so we're very happy. We always are anyway!
November 2021 Review
As always, I am first going to review the performance the picks from this time last year.
We got lucky again. We beat the market. The three picks from last year were TD Bank (TSE: TD), which was down including dividends, 7.5%, Comfort Systems USA (NYSE: FIX), which was up 28.2% and Barrick Gold (TSE: ABX), which was down 11.3%, for an average of up 3.2% (in USD including dividends.) That handily beats the MSCI World Index, as represented by the URTH ETF, which was down 12.4%.
Today's Recommendations
Things have changed a little bit in the last month or so. The high inflation numbers that we have been seeing over the last year or so, started to ease off just a little bit. But that was enough to give investors some optimism. So they pushed both stocks and bonds up for the last 30 days as well. So, longer term rates came down and stocks went up.
Defining Economic Recession
While we are still facing most likely a recession for next year, and we are probably in a recession this year, too, I need to define what the recession actually means because it is being used widely in the media with no particular definition. I will give a definition that I use as a global investor: World GDP in inflation adjusted US dollars (constant dollars) has to come down over at least 2 consecutive quarters. This looks like:
Negative GDP growth in constant after inflation adjusted dollars.
Since the US dollar has gone up so much this year, it is very very likely that 2022 is going to have been a recession year. For all other countries' GDPs other than the US when converted to US dollars after inflation, it's very likely they're going to be negative this year. And next year likely, as well.
Investing During Recessions
With the markets having come up a little bit and still having tougher economic times ahead, this is not the time, I think, to go very heavy into growth and lower quality stocks. This is not a terrible time to invest, either. Recessions come and go. But if we stick with what works in the long term, good companies, especially when we buy them at good prices, then we are going to do just fine. We are going to do pretty well.
3M Co. (NYSE: MMM)
Three such companies I believe that fit the bill, with the highest quality first, include 3M (NYSE: MMM). Everybody knows 3M – they make all these nice little gadgets, the post-it notes and things that we use every day. It is not recession proof, but it is a good quality business.
Because of the sell-off in the markets, we can now buy it for a very good price (for less than 13x forward earnings). Normally, the stock would trade at a much much higher valuation. So it is a good time to pick up a good company at a good price. And, if the earnings decline a little bit and the stock goes down a little bit in the short term, so be it, because we end up holding a good company for what we want for the long haul that can compound good returns for a long time.
Manulife Financial Corp. (TSE: MFC)
Second stock pick would be a Canadian company that also fits the bill, Manulife (TSE: MFC). Largest insurance company in Canada. Insurance companies generate a return on equity around the double digit mark. So they are not normally terribly exciting. They are not going to give you the huge long term returns. But if we can buy them at a good price, I think that will be great.
That is the case with Manulife.  It trades at a discount to book value, 0.9x book value, which is quite good. So the return on our investment, including dividends going forward over a long period of time, should be in the low double digits. That is good for a fairly stable business like Manulife.
Michelin (OTC:MGDDY)
And my third pick would be Michelin (OTC:MGDDY). They are the tire manufacturer based out of France, but essentially selling all over the world. It's another example of the good business trading at good price.
Again, tires, the business, it is economically sensitive, it is not recession proof. But again it is another case where we are buying a good business at a good price. And all we have to do is when that happens is hold it. Hold it for a long time and hopefully the business doesn't deteriorate. They have a competitive advantage, I believe, because their tires are some of the best in the business. And that's a good position to be in.
Any Questions?
So, as always, if you'd like a second opinion as to whether these stocks fit into your hopefully already well diversified portfolio, or if you have any questions on any other stocks, please give us a call. Thank you. Have a great day.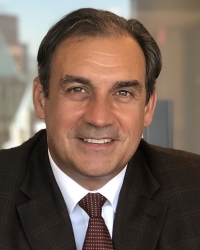 Latest posts by Constantine Lycos
(see all)