Stock Picks for July 2021
Today is July 7 2021, and it's time for some stock picks. The theme for this month is similar to the that of rest of our top picks in 2021. We have been talking about inflation, overweighting cyclicals and other investments that can benefit from inflation. With that in mind, we are overweight Canada more so than the US, as the US market is both fully valued and the Canadian market is more cyclical and should do better during inflationary periods.
Peyto Exploration & Development Corp. (TSE:PEY)
First stock pick for this month, hopefully for the next three months, six months, year and beyond, is an energy company Peyto Exploration. I haven't invested, personally, in the oil and gas sector in Alberta for at least 15 years now, for a variety of reasons. However for clients that are comfortable with the energy sector, and Alberta in particular, this may not be a bad time to invest. While the sector has done well so far this year, the valuations are still very reasonable, and some stocks are still down a lot of them from five years ago.
CIBC – Canadian Imperial Bank of Commerce (TSE:CM)
Pick number two is CIBC, a Canadian bank. Most of the Canadian banks are good to buy right now. They had a good year again in 2021, year to date,  and for last month 12 months as well. The environment for banking has improved tremendously after the fiasco of last year. Banks took loan loss provisions, which are not materializing due to the fiscal and monetary stimulus from the government and so on. So, prospects for banks are good and valuations are still pretty good. They make good shorter term and longer term investments as well. CIBC is one of them.
Information Services Corp. (TSE:ISV)
The next pick is a more or less a Canadian tech stock: Information Services Corp. This one is a little bit more fully valued than the other two stocks. The business is doing extremely well. Their services include the registration and information management services of public data and records, including land titles and things like that.
They have been growing very nicely over the last five years, and they're very profitable. They have good profit margins. Their valuation is is a little full at the moment, but with companies that do well, it's hard to find them at a discount. So, we're prepared to pay fair value for a good company. It is a smaller company – only about $530 million Canadian market cap. It's got good prospects to continue to grow, too.
Any Questions?
If you have any questions about these prospective investments or to see if they fit in your already well diversified portfolio, please give us a call!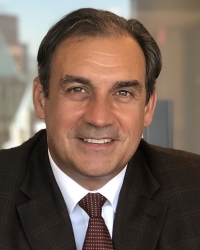 Latest posts by Constantine Lycos
(see all)