September 2021 Review and Stock Picks
CONSTANTINE LYCOS, FOUNDER AND CEO AT LYCOS ASSET MANAGEMENT
Hello. Today is September, 8, 2021, and it's time for some new stock picks. First, I'd like to take a minute to review the performance of the top picks from this time last year.
Review of September 2020 picks
We had three picks last September. One was a tech stock, Nova Ltd. (NASDAQ: NVMI), which is up approximately 110% since this time last year. The second one was Pet Med Express (NASDAQ: PETS), which is down about 4%. And the third one was Expeditors International of Washington, Inc. (NASDAQ: EXPD), which is up about 32%. On average, the three stocks were up about 46% over the year. That compares with about 33% for the S&P 500 over the same period of time.
Picks for September 2021
Last year's picks were all from the US. This time around, the top stock picks are going to be Canadian, and the reasons are twofold: Firstly, the Canadian market is currently not as fully valued as the US market. And secondly, the risk for inflation going forward is higher than it was this time last year.
The Canadian market, from a global investor point of view, is more correlated with resources and materials that go up with inflation. Regardless of what Canadian stocks one uses, if you use enough of them, then you're going to get positive correlation with inflation. International investors will typically choose to invest in Canada through index investing or another sort of basket investing. These will include all types of stocks: banks, utilities, telecoms, etc.
All three of our top picks should be very good and very long term holds. They can make core positions in one's portfolio if they don't already own them. Or, if they own them, they could add them up to a reasonable size.
BCE (TSE: BCE), formerly Bell Canada Enterprises, Inc.
Our first stock pick BCE. The Canadian telecom giant has generated a return on equity of approximately 19% over the last five years. I don't really expect that number coming down in the near future. They have a good position in the market, a unique position. I also think they can maintain margins and keep their profitability high.
The stock trades at about 3.2 times book value. In my opinion, it should be closer to 4 times. So, that is an upside just to get to a fair value. And again, even if one bought the stock at fair value, it could be that you could hold this for a long time and get a very decent return from it.
Toronto Dominion Bank (TSE: TD)
The next pick is TD Bank. Again, this is a good, core, long-term holding. Return on equity over the last five years is around 15%. I think they can maintain that kind of profitability going forward.
Compared to BCE, this one is even cheaper. It only trades at about 1.6 times book value, whereas it could easily trade as much as 3 times book value, which will make for a great upside. This stock pick is undervalued. And, even if it weren't, just by maintaining their profitability going forward, this will be able to deliver returns in the double digit range for the foreseeable future. It's a good long-term pick.
Magna International (TSE: MG)
Our third pick is a more cyclical stock: Magna International, the auto parts maker. This is more interesting in that it's cheap, it's profitable, it's strong, and the automotive sector is experiencing supply shortages right now. They should continue to do well and, quantitatively speaking, has a historical return equity of around 20%. Going forward, ROE may be a little more.
The valuation is quite attractive at only 2 times book value when it could be trading at 3 times or higher. So, it's a good business, a good price, and fits perfectly with our way of picking stocks.
Next Steps
If you have questions about these stocks, how they fit in your portfolio, or diversifying your portfolio, please give us a call. Thank you.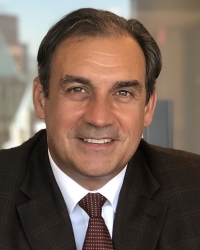 Latest posts by Constantine Lycos
(see all)