Observations on the 2021 Canadian Federal Budget
A lot of attention has been paid to announcements in the recent Canadian budget about
the introduction of a national child care program;
efforts at achieving Canada's commitments on the environment and reducing our carbon footprint;
the 1% vacant property tax for non resident investors.
Another interesting aspect of the budget that caught my eye was the government's ongoing commitment to measures addressing Canada's role in the economy of the future. Two particular items I read with interest dealt with Artificial Intelligence and Quantum Computing.
Artificial Intelligence
In their announcement, Budget 2021: Building an Innovation Economy of the Future, the Canadian Finance Department highlighted their ongoing commitment to the development of artificial intelligence (AI):
Renewing the Pan-Canadian Artificial Intelligence Strategy
Artificial intelligence is one of the greatest technological transformations of our age. Canada has communities of research, homegrown talent, and a diverse ecosystem of start-ups and scale-ups. But these Canadian innovators need investment in order to ensure our economy takes advantage of the enormous growth opportunities ahead in this sector. By leveraging our position of strength, we can also ensure that Canadian values are embedded across widely used, global platforms.
Budget 2021 proposes to provide $443.8 million over ten years, starting in 2021-22, in support of the Pan-Canadian Artificial Intelligence Strategy.
Quantum Computing
The federal statement also identified quantum technology "at the very leading edge of science and innovation today, with enormous potential for commercialization."
Launching a National Quantum Strategy
Quantum technology is at the very leading edge of science and innovation today, with enormous potential for commercialization. This emerging field will transform how we develop and design everything from life-saving drugs to next generation batteries, and Canadian scientists and entrepreneurs are well-positioned to take advantage of these opportunities. But they need investments to be competitive in this fast growing global market.
Budget 2021 proposes to provide $360 million over seven years, starting in 2021-22, to launch a National Quantum Strategy. The strategy will amplify Canada's significant strength in quantum research; grow our quantum-ready technologies, companies, and talent; and solidify Canada's global leadership in this area. This funding will also establish a secretariat at the Department of Innovation, Science and Economic Development to coordinate this work.
AI and Quantum Computing Investing
At Lycos Asset Management we believe that for long term investors a certain portion of their portfolio should be in Artificial Intelligence (AI), quantum computing and other future technologies. Some of the companies involved in such future technologies are public but a lot of them are private. Private venture capital investing and pre-IPO stage investing is almost always absent in retail investors' portfolios. We on the other hand routinely make such investments for our clients. One private equity fund we invest in is the Kensington Private Equity Fund. This fund has positions in the following two private companies that are quite interesting:
D-Wave
D-Wave is a Canadian company based in Burnaby, BC. Their innovations in quantum computing have brought them attention from around the world. We're excited to be along for the trip.
Iguazio
While Iguazio is not a Canadian company it is in AI and it is private. It is involved in the growing field of data science and data analysis. With partnerships involvement from corporations around the world, Ignazio is poised to play a significant role in the ongoing development of artificial intelligence.
Would You like to Invest in the Future too?
As an independent investment advisory firm, we are uniquely positioned to identify and utilize opportunities in the market that other investment advisors are not able to pursue. If you have more than $500,000 to invest and would like to have an institutional quality investment portfolio that includes private equity, private credit and other investment classes in addition to stocks and bonds drop us a line. We would love to chat.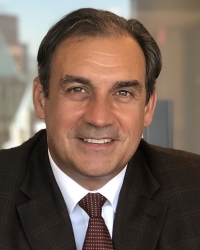 Latest posts by Constantine Lycos
(see all)