November 2020 Stock Picks
CONSTANTINE LYCOS, FOUNDER AND CEO AT LYCOS ASSET MANAGEMENT
Hello. Today is November 5th, 2020, and it's time to do some more stock picks.
Again, these should be good for 6-12 months. Hopefully they'll be good or better for the next 1-3 months as we are looking for companies that are doing well, have strong balance sheets, good profitability, their stocks are also doing pretty well, and they are timely.
Logitech (NASDAQ: LOGI)
The first stock pick is Logitech (NASDAQ: LOGI). They are a Swiss-based computer accessory maker of mice, keyboards, web cameras, and things like that. Because of this year's shift towards working from home, the demand for their products over the last six months has been incredible. The trend towards working from home is also likely to continue for a long time, even after COVID is all done. The need for such products should be there for the foreseeable future. So that is our #1 top pick today.
National Beverage Corp (NASDAQ: FIZZ)
The next stock pick is National Beverage Corp (NASDAQ: FIZZ). In the top ten non-alcoholic beverages companies in the US. Products that are healthier, possibly, than some of the big beverage companies in the US. La Croix sparkling water, Rip it energy drinks, Everfresh juices, and things like that. Again, the theme is similar here: strong balance sheet, good profitability, decent valuation, their stock is doing reasonably well. Actually, it's had a very good 12-month performance. So, it seems they are benefitting from a longer-term trend towards healthier foods and drinks in the US and around the world, really.
Infosys (NSE: INFY)
Our third stock pick this month is Infosys (NSE: INFY). They are a large Indian-based company and global provider of consulting and IT services. Again, we like this stock because the company is very profitable, it's got a strong balance sheet, it's in the right sector. The company benefits from the IT sector and tech sector's altogether outperformance in the market and in its recent history, (over the last 1-3 years or so on). We believe this trend is here to continue for a little bit, and so we like this stock.
Consult With a Professional
Please consult with your financial advisor to make sure these stocks have a place in your, hopefully, already well-diversified portfolio. If you are not sure, you can consult with us by giving us a call or e-mail.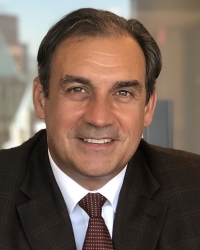 Latest posts by Constantine Lycos
(see all)