June 2021 Stock Recommendations
CONSTANTINE LYCOS, FOUNDER AND CEO AT LYCOS ASSET MANAGEMENT
Hello. Today is June 4, 2021 and I have some more stock picks.
For June, we're considering the same theme as last month. We're looking at possible signs of inflation, upward sloping yield curve, meaning lower rates for the short term and longer rates for the longer term, and the possibility of the economy overheating with the return to normal activity. Normal, so to speak, means after the COVID restrictions have been lifted throughout the world. So with that in mind, a top stock pick here for is another regional bank.
Meta Financial Group (NASDAQ:CASH)
Our top stock pick is Meta Financial Group. Like I shared last month, this is a time for banks to do well because of the upward sloping yield curve and the economy revitalizing itself. This pick should be good for the next three months, possibly a year.
Dollar General (NYSE:DG)
The next stock pick is Dollar General. It's one of the largest chains of dollar stores. The stock is not as cheap as we would like to for buying low and selling high. It's fairly fully valued, though. The business has been doing really well and should continue to do well for two reasons. As prices of goods are inching up in more regular stores, people may be looking for cheaper alternatives. The dollar store is a good place to look to find cheaper things. So, that may be getting more business if we have inflation.
And if, for whatever reason, there is a recession down the road, there's also good downside protection from dollar stores. That's because their businesses get more recession proof than general retail. So it's a good business to own. A more attractive price point would have been preferred, but it's still a decently attractive entry point. This is one that one can buy and put away for possibly forever. So that was stock pick number two.
Kirkland Lake Gold (NYSE:KL)
The third stock pick this month is a gold stock, Kirkland Lake Gold. They are a Canadian-Australian gold mining company. The price of gold is around $1800-1900 per ounce. Most gold producers seem to be producing gold around $1,000, or they seem to have, right now, the ability to essentially print money. They're quite profitable at these levels.
We can reasonably expect gold to maintain its value, or possibly even go higher if the central banks continue with money printing. The banks have been printing money for quite some time, particularly since the COVID disaster of March of last year. In any case, this stock pick should make for a nice addition to an existing diversified portfolio.
Let's Talk
If you'd like to know whether these picks fit within your portfolio, please give us a call. Thank you.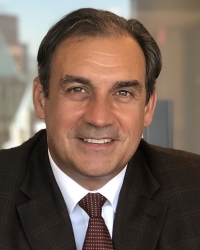 Latest posts by Constantine Lycos
(see all)